The 2020 CBWPB Yuyi Morales Diversity and More Merit Scholarships are Now OPEN for Applications for the highly interactive online

Craft and Business of Writing Children's Picture Books

co-taught by Acquiring Stimola Literary Agent Allison Remcheck and Acquiring Clear Fork/Spork Editor and Art Director Dr. Mira Reisberg with LIVE help from fantastic editors and agents PLUS Now Published Former Students!!! WOW!!!

MANY of our scholarship recipients are now published or contracted! In fact, the Children's Book Academy has given well over 160 scholarships and former students have contracted or published over 377 books!!
We are both proud and delighted to offer scholarships for writers and illustrators who identify as being of color, or LBGQTI, or as having a disability, who are currently underrepresented in the children's publishing industry.

In addition, we are offering scholarships for low income folks who might not be able to take this course otherwise, as well as to SCBWI Regional Advisors, ARAs, and Illustrator Coordinators who may or may not identify as being of any of these communities above but who do so much unpaid work to help our field and children's librarians who we love. Finally, because I'm a homesick Aussie and because the exchange rate is so bad, we also offer some scholarships to Aussies who tend to make the courses super lively.

Heads up - if you apply, which we hope that you do, remember to be charming, creative, and describe how you can give back so that you don't come across as just a taker. These instructions can help you in all sorts of things.
We want to help support increased diversity in the field, which is why we offer these full and half-priced merit and need-based scholarships to help improve cultural representation in order to reflect the true make-up of the United States both as creators and as main characters in books! This scholarship is to the interactive online Craft and Business of Writing Children's Picture Books e-Course.
Applicants need to:
Fill out the short form

Be committed to and excited about writing truly exquisite texts for children's books and want to contribute to the field to help make a better world through children's books, whether it's just by creating more delight or by skillfully and subtly integrating social justice themes in your work.

Commit to participating fully in the course by availing yourself of the course materials and participating in the private Facebook group and help get the word out about this exceptional course.

Write a brief description of yourself, your background, and why you'd like this scholarship. We LOVE creative well-written pitches.

Let us know what you'll be working on in the course

Let us know if you are already agented, published or have a website

Share your personality

Be as brief and appealing as you can
All Applications due by March 20th!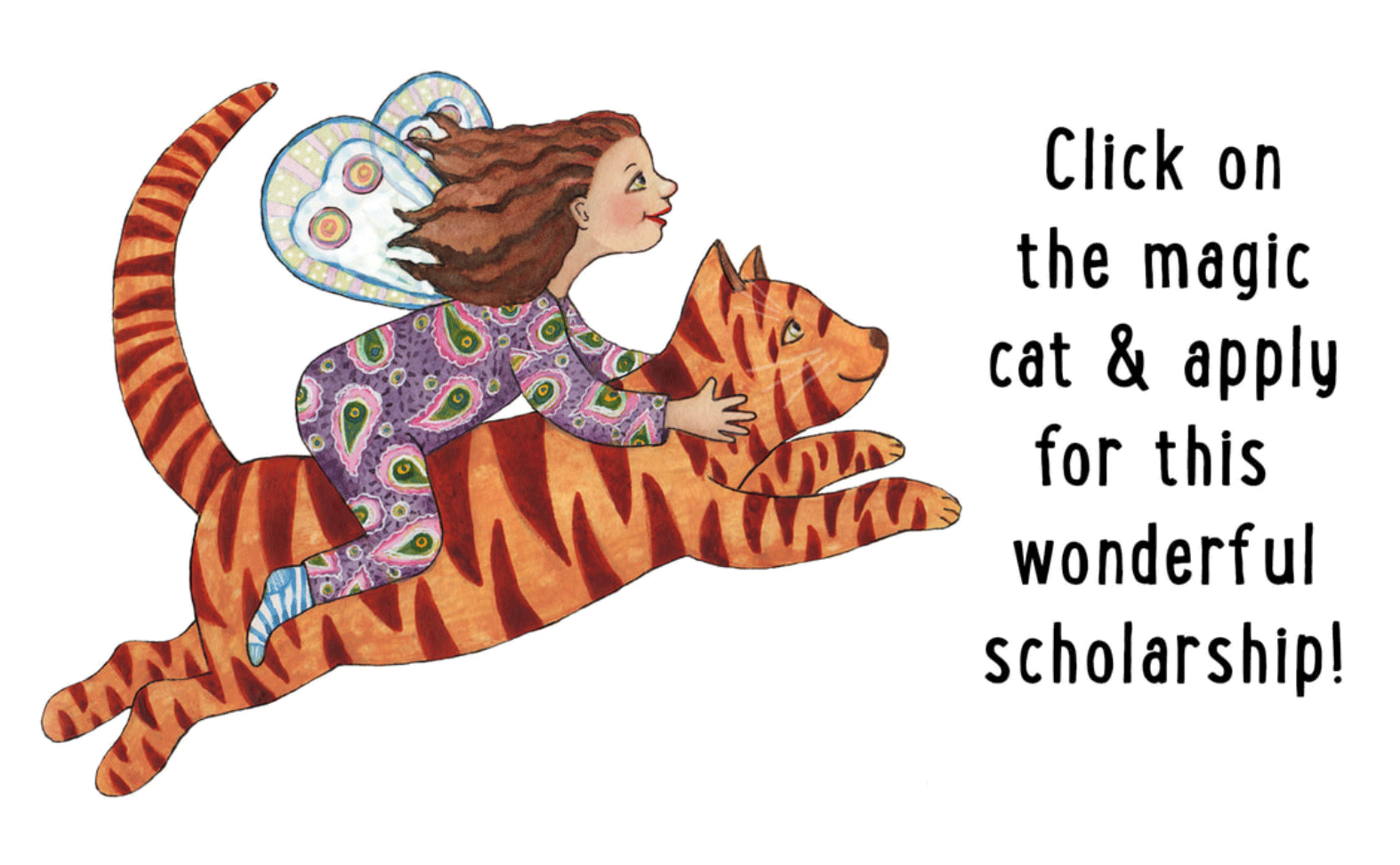 Congratulations to:
2019 Winners: Stephen Martin, Sussu Leclerc, Bryan Robles, Kate Talbot, Dawn Dixon, Zoraida Rivera Morales, Christin Hebron, Kavita Ramchandran, GABRIELA ROMERO, Andrea Bazemore, Marzieh Abbas, Shay Fan, Ana Siqueira, Alejandra Santaolalla, Amanda Stone
2018 Winners: Cathiana Sylne, Ifetayo Nellons, Phephe Rose, Deirdre Havrelock, Inda Ahmad Zabri, Ave Maria Cross, Norma Cardenas, Jolene Guiterrez
2017 Spring winners: Natasha Yim, Brydie Wright, Hilda Burgos, Lisa Lenoir, Shilpa Agarwai, Eun Kyung Kim, Shannon Stocker, Dorothy Massey and Vong Bitania

2017 Winter winners: Chani Becker, Cortney Benvenuto, Zoe Gaetjens, Robin Hudson, Rashad Davis, Kara McLeod, Vallerie Miller, Magdalena Mora, Salliane Norelli, Kevin Rountree, Carolyn Seymour, Youa Vang

2016 winners: Rita Russell, Joy Michael Ellison, Cheryl Kim, Stella Lopez, Ria Sharon, Farouqua Abuzit, Jessica Fortson, Cynae Punch Brown, Joann Bradshaw, Rocio Monroy, Mac McCord, Bryan Avery, Quintyn Hobbs, Richa Jha, and Celia Viramontez

2015 winners: Janet George, Denise Gallagher, Michelle Quraishi, Angela Dahle, Laurie Swindler, Kara Stewart, Jannie Ho, Richard Rozales, Justine Lawson, Mindy Weiss and Aja Mulford.

We didn't keep track of 2014 and earlier winners.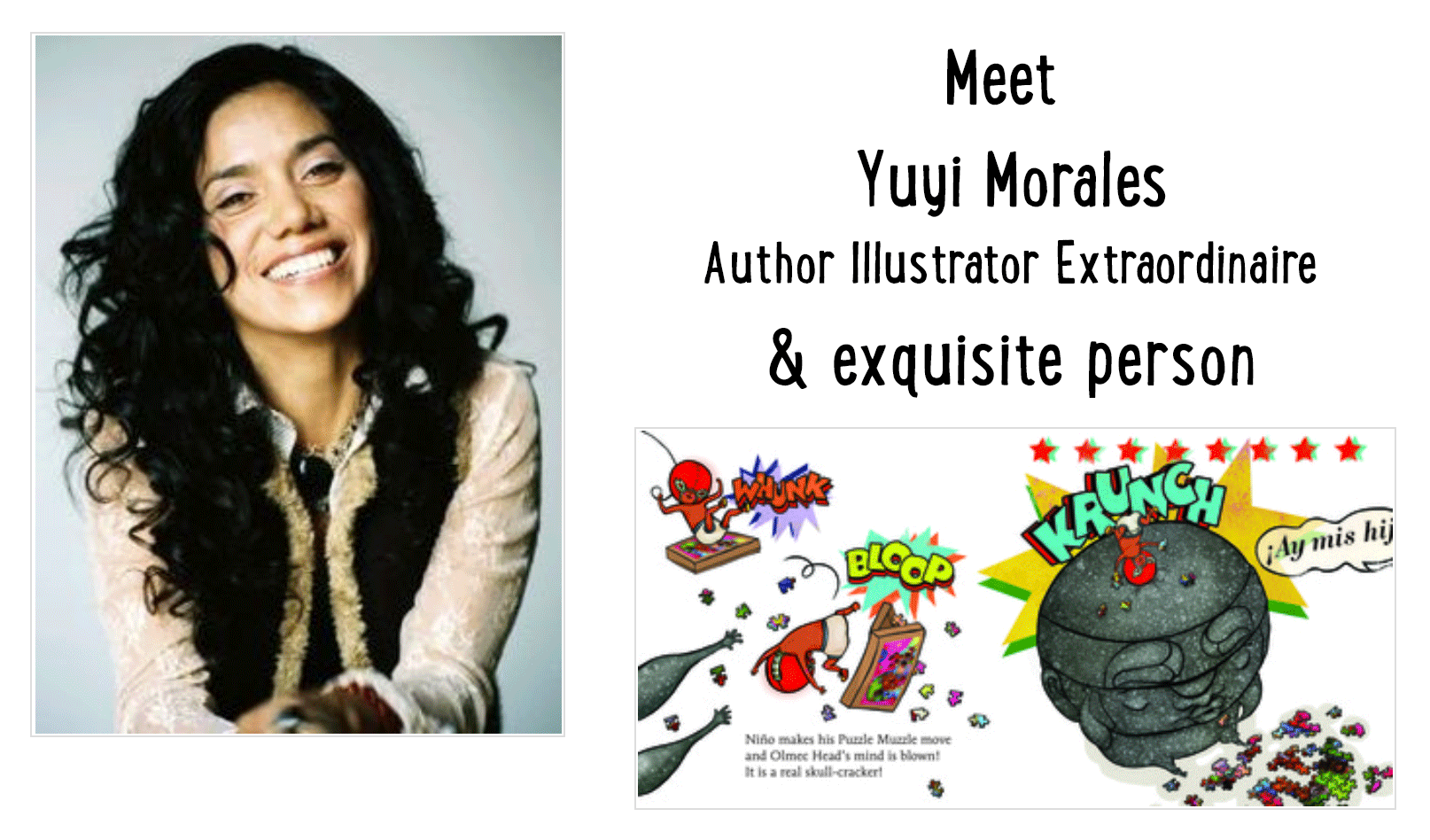 Yuyi was one of my first and one of my all time favorite students. I knew from the beginning that she was destined for greatness and that she would win a Caldecott one day and now she has. We are happy to honor her with these scholarships. Visit Yuyi at www.yuyimorales.com and buy her books so she can keep doing this extraordinary work!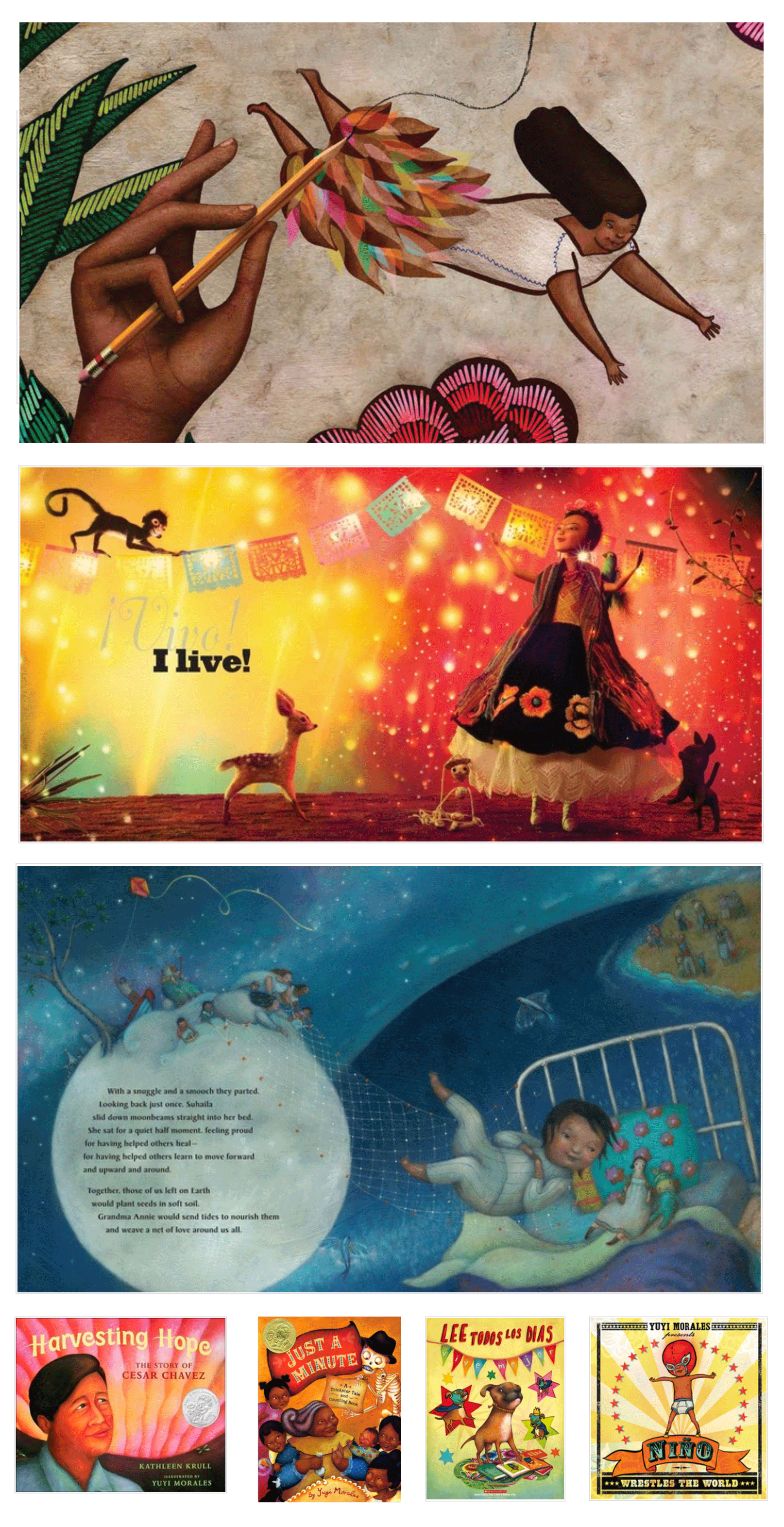 Please share with this link http://bit.ly/YuyiMScholarships so we can continue helping wonderful people make wonderful books.