Are you one of the many who has struggled writing a winning pitch or cover letter?
Perhaps you'd just like to better understand the brief art of writing pitches to participate in Twitter pitch parties where many writers have found their agents or editors?
Or maybe you are just curious what the fuss is all about in writing cover letters and pitches anyway?
Well look no further. In this mini-course, you'll learn the elusive art of writing these short form masterpieces to increase your chances of winning Twitter pitch contests and/or snagging your dream agent or editor in other ways.This mini-course is currently only available as part of our Brilliant Writers Bundle but will be available in the future as a stand-alone offering. So if you'd like to grab it now, just head on over to the Brilliant Writers Bundle and catch the whole kit and caboodle! Just click here for that!
Your Instructor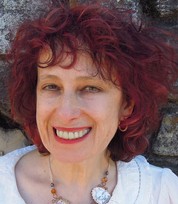 Dr. Mira Reisberg is the Director of the Children's Book Academy and an acquiring Editor and Art Director for Clearfork Publishing/Spork. She is also a former literary agent who co-teaches most of the courses with her fabulous faculty. Mira has published best-selling and award-winning children's books herself, and helped many authors and illustrators make and get wonderful books published. In fact, Children's Book Academy students have published or contracted over 370 books so far!
Course Curriculum
Writing Cover Letters and Pitches That Agents and Editors Want to Read
Available in days
days after you enroll
FREQUENTLY ASKED QUESTIONS

What kinds of formats will there be?
Most of our courses are a combination of lessons, worksheets, and interviews with experts. Sometimes these are in video format, other times not. With interactive courses, there is also a very active Facebook community page and weekly critiquing webinars, making it very lively and lots of fun. It is a multi-modal approach that works well for different people learning styles.
Who will benefit from this bundle?
Anyone who has a passion or interest in writing books for children.
When does the class start?
Your instant access starts today for a full year with some things lasting even longer.
Are there any specific time requirements?
No. You get to do this in your own time and your own way.
Do you offer refunds?
We are so sorry, but there are no refunds. Because we give bonus passwords or access to the course at the time of purchase, it is impossible to offer refunds. We appreciate your understanding.
What do I do if I have further questions?
You can email Mira directly at [email protected] with the title of the course in the subject head.