Thank you so very, very much for being a part of the Children's Book Academy tribe and for signing up for this sweet mini-intensive on writing, illustrating and revising children's books adapted and expanded from a keynote that I gave at last year's East Australia/New Zealand SCBWI conference.
It will be a series of seven newsletters that you might want to read now and also save for later re-reading. I truly hope that you enjoy them and find something useful. Please tell your friends about this series if you are up for it. The series starts as soon as they register here: http://bit.ly/CBABigGift
Your Instructor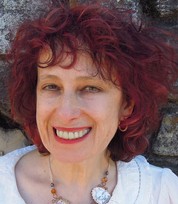 Dr. Mira Reisberg is the Director of the Children's Book Academy and an acquiring Editor and Art Director for Clearfork Publishing/Spork. She is also a former literary agent who co-teaches most of the courses with her fabulous faculty. Mira has published best-selling and award-winning children's books herself, and helped many authors and illustrators make and get wonderful books published. In fact, Children's Book Academy students have published or contracted over 370 books so far!