Welcome to the Hero's Art Journey!

A Take at Your Own Pace e-Course with
 Dr. Mira Reisberg, Award-Winning Illustrator/Author, Editor and Art Director, 
Former Literary Agent and Former KidLit University Professor.

Discover a creative side that you may not know you have, and fall in love with your own abilities whether you are a very beginning artist, an art challenged writer, or an award-winning multi-published illustrator or fine artist. During this course you will learn new ideas and techniques that will help you grow in ways that you cannot imagine.

Here are Some Questions That Might Help You Decide if This is the Right Course for You:

Are you a children's book author who would like to learn easy, fun, art-making skills to illustrate their own work?

Are you a beginner wanting to learn to access their creativity?


Are you a therapist, a social worker, a teacher or someone in the giving professions wanting to add new dimensions to your work while also nurturing yourself?


Or are you an accomplished artist or illustrator who would like to learn new traditional and contemporary techniques to reinvigorate their art?
If the answer is yes, then you've come to the right place!!!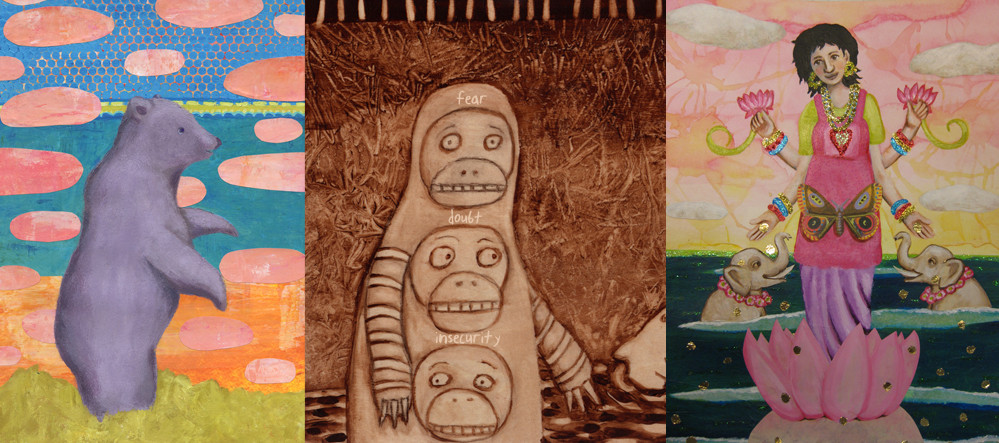 Inspired by Joseph Campbell's work on narrative and The Hero's Journey in folk and fairy tale stories and mythology, as well as Valerie Frankel's The Heroine's Journey that looks at these things from a female perspective, you get to explore your own journey in the comfort and safety of your own home at your own pace. You will learn to draw and paint people, animals, and landscapes while learning a lot about yourself as you break through old blocks that have held you back. 

While this course isn't a slick children's book illustration course, nor a paint like Michelangelo course, you will learn a lot about children's books and a whole lot of art techniques for beginners to professionals. Even more importantly, you'll learn about yourself, your own strengths and how to claim your power as a creative.
---
Here's a Wee Video About the Course

During the 5 weeks, you get to do as much or as little as you like, using as many or as few of the materials and techniques as you like - the course is for you and totally permissive.

Mira will demo techniques and materials in many ways but you get to choose what materials you want to buy and use and how you choose to approach the projects. This is one of the few places in life where there is no getting it wrong.
What You'll Get:


In This Process-Oriented 5 Week Online Course (With an Additional ONE YEAR's Access) You Will Join a Wonderfully Supportive Keep Forever Private Online Group, as You:

Explore how diverse eras and types of art are connected

Learn LOTS of easy fun art making techniques and how to work with a wide range of materials and techniques

Begin to understand your own visual style and symbol language
Learn about historical, contemporary, and multicultural art AND children's picture book illustration

Learn about archetypes and mythology from a wide range of cultures and spiritual traditions to see how they are reflected in your own life as part of the hero's journey and how they appear in children's literature

Adapt the projects for your own needs to create art for personal development, exhibition, sales, or inclusion in your children's book illustration portfolio

Explore lots of children's books, traditional, contemporary, and multicultural fine art, art history, and mythology that will benefit you wherever you are in your journey.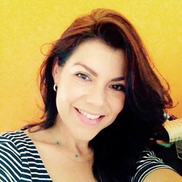 "The moment I signed up for the Hero's Art Journey, I wasn't aware of what I was doing, or why. I had just finalized the Picture Book Academy's Writing Course (which I highly recommend to anyone interested in the process of writing for younger children) to improve my PB writing skills and flesh out a couple of story ideas. Although I consider myself more of a writer than an illustrator (never had any art education or art classes in my life), I have illustrated some of my children's books that were published here in Aruba, because of the lack of professional illustrators and my stubbornness to create books in Papiamento (island's native language)...There are many online art courses available for us, aspiring but isolated artists in the world, but I've never encountered an online art class like the Hero's Art Journey. If I may share this with anyone who's willing to understand: I truly believe this course changed my life. It shifted me (body and soul) to a place that was meant to be ; I made art I never thought I was able to create, I discovered a part of myself I wasn't aware of... I can go on and on, but that's just my personal experience. I would rather grant any aspiring artist on our planet this incredible journey of discovery and courage. Thank you for giving so much to so many. With much appreciation and admiration y cu hopi cariño"
- Liliana Erasmus, Travel Writer USA Today 10 Best, Writer & Illustrator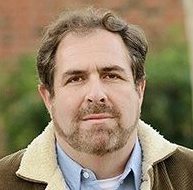 "There is so much material, including demos and interviews. I consider this course a "must have" experience. The videos are very well done. The material is well organized and presented at just the right pace. I am very thankful to have found Mira because her gifts of instruction have helped me immensely."
- David Le Roy, Author & CBA Graduate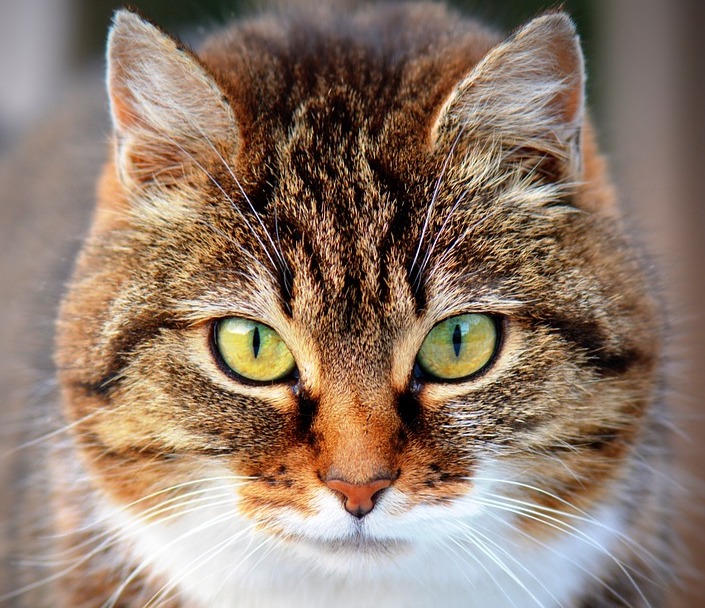 "What I liked most about the course was that it was not just technique, not just personal growth, not just art history, but a fabulous combination of these things and more. It also felt like a very caring community of artists, which I desperately needed being an insecure beginner! This was a terrific experience!"
- Michelle Lansdowne, Beginning Author & CBA Graduate

Here's a Peek at Some of Our Guests and Contributors:

Check out more work from this talented fine artist and YA cover illustrator at HughIllustration.com.

Get a better look that this talented fine artist and kids book illustrator's work at ClaireBCotts.com.

So how much does this investment cost?
The Hero's Art Journey home study e-course comes with over 20 lessons that include both written and video content, interviews with experts, and video technique demonstrations, lesson plans and tons of resources all for only $199.00!

But, wait! Right now we are having a special offer for only $149 with this link right here!

---
Here's What's Included in the 20+ Lessons You Can Access at Your Leisure:

Watercolor
Collage
Drawing and Painting Faces
Historic and Contemporary Self-Portraits
Tracing and Transferring Images
Article on Self-Portraits and Visual Culture
Interview with Maya Gonzalez
---
Acrylics, Gels, Grounds and Mediums
Working with Texture and Pattern
Drawing Animals and Animal Art History
Inspiring Interview with Elizabeth Gomez
The Fundamentals of Art

Elements of Art
Principles or Art
---

Acrylic glazes

Xerox Transfer, Making Stamps and Stamp Embossing

Creating a Landscape

Victorian Silhouette - Tree of Life: in Cut Paper
Magic Acrylic Markers
Interview with Clair B. Cotts
Article on Landscape Painting and Manifest Destiny
BONUS Article on Dada and Surrealism in Fine Art and Advertising
---
Obstacles, Trials and Fearsome Things
Drawing and Painting Monsters and Dragons
Monsters and Dragons in World Culture and Art History
Interview with Hugh D'Andrade
---
More Watercolors and Acrylics
Experimental Painting Techniques

Gods, Goddesses and Guardian Angels in Art History and World Mythologies

Interviews with Valerie Frankel, Elisa Kleven, Yuyi Morales, Jim Averbeck, Maria Van Lieshout, Lissa Rovetch, and Marissa Moss About Who They'd be as a God or Goddess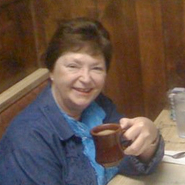 "You have opened doors which I would never have walked through without this course offering. My eyes opened to alternative thoughts about me in regards to my present, past and the deep recesses of my repressed, troubled memories. I took things off their shelf and examined how I could turn a negative into a positive. Most of my life has been focused on others and this focus on myself felt selfish at first. As I wrestled with myself, I realized that I am important and deserve to take some valuable "me" time. I have delved into loosening up on my art, concentrating on using different mediums to accomplish a project, and most importantly, finding myself in every aspect of my endeavors. You have opened up about yourself and pulled me into a secure environment where I could grow with your sincere inspiration and encouragement. Thank you for this incredible journey! "
- Charlotte Dixon, Creator and CBA Graduate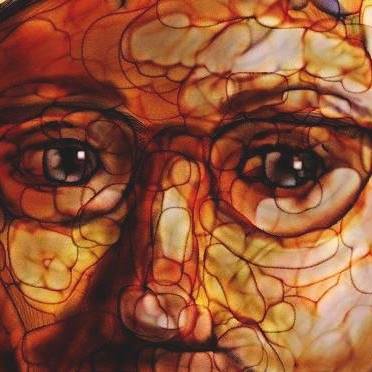 "When I signed up for the Hero's Art Journey, I had in mind to work on illustrating a story I had written in Dr. Mira's Picture Book Writing course. Mira had said this Art Journey could be used however I wanted. (She's flexible like that!) However, when I began the lessons and assignments, I felt I needed to just go with this journey....Thank you for this wondrous experience! --Gayle Wing O'Donnell
- Gayle Wind O'Donnell, Writer Illustrator and CBA Graduate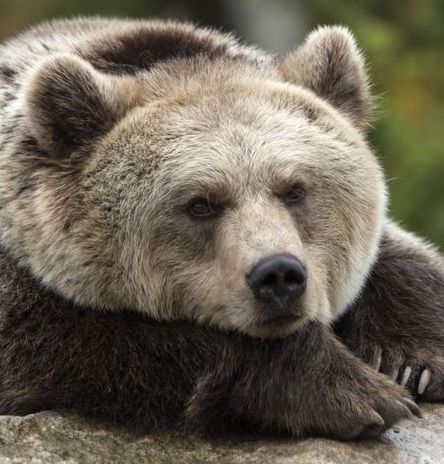 "One of the boons I received during this course was the precise opposite of what I was hoping for, but a boon just the same. One of the reasons I started this course was to have something of my own, apart from my children, who have been my priority and my "career" for the past ten years. But one of the great gifts I have received during the course is inspiring them to create art and to try new techniques. It has also been very gratifying to see their appreciation for my work and know that they are seeing me in a new light.

 So, what started as a way for me to establish an identity apart from my children, became a way to connect me to them even more deeply! "
- Michelle, Mother and CBA Gradute

Frequently Asked Questions
What kinds of formats will there be?
Most of our courses are a combination of lessons, worksheets, and interviews with experts. Sometimes these are in video format, other times not. With interactive courses, there is also a very active Facebook community page and weekly critiquing webinars, making it very lively and lots of fun. It is a multi-modal approach that works well for different people learning styles.
Who will benefit from this class?
Anyone who has a passion or interest in writing or illustrating books for children.
When does the class start?
If this is an instant access course, access starts today for a full year. If it is an interactive course, the dates will be towards the top of the page with 6 months of additional access, which often ends up being much more. Interactive courses also often include an e-book of course materials.
Are there any specific time requirements?
No. The only time sensitive areas are if you are in an interactive course and want to submit your work for a live webinar critique, there is a specific deadline, and if you join one of the optional critique groups you need to honor your group's critiquing timeline. The weekly webinars also happen at a specific day and time provided in advance, but if you can't make it live, they are also recorded for later viewing.
Do you offer refunds?
We are so sorry, but there are no refunds. Because we give bonus passwords or access to the course at the time of purchase, it is impossible to offer refunds. We appreciate your understanding. However, we do offer a 100% learning money back guarantee for interactive courses, that if you read the lessons, participate and do the work, and at the end of a year, don't feel that you learned a lot, we will refund your money in full.
What do I do if I have further questions?
You can email Mira directly at
[email protected]
with the title of the course in the subject head.
We'd Love to Have You Join Us!