Hooray, Hooray!!! It's Nearly Starting! Come On In Children's Book Writers and Illustrators!
Are you a writer wanting to illustrate your own books or would you like to become a better writer by fully understanding how the illustration process works?


Or maybe you're a beginning illustrator who can only draw stick figures or a professional illustrator wanting to update your skills to move into new markets?



Then this lively, fun, game-changing course is for you! And it's all starting soon with the first live training happening from the comfort of your own home or anywhere else starting . . .
WITH LIVE AND INSTANT ACCESS BONUS E-COURSES AND CRITIQUING WEBINARS DESIGNED TO FIT YOUR SCHEDULE
This Highly Interactive, Proven Track-Record e-Course & Talent Search is Designed to Fit Any Schedule.
Trust us, so many of our students wouldn't be returning students if the content and results weren't excellent and the schedule wasn't flexible. We also bring in a ton of fantastic opportunities.
WORK AT YOUR OWN LEVEL AND PACE!
Whether you're a complete beginner or a seasoned writer or illustrator, JOIN US AND find out why students say our courses are..."like attending twenty conferences or a prestigious MFA program in one course." And why so many of them either become published or reinvigorate their careers!

Also writers, if you thought you could never illustrate a picture book, take this course and let us prove you wrong so you can possibly enter that most desired niche of author-illustrator!


If you already know about this course and the Academy's fantastic track record of former students publishing over 370 books and winning EVERY major North American award, REGISTER right now and take advantage of your many start today bonuses


There are TWO LEVELS for this course:
EVERYONE WHO REGISTERS GETS THE MENTORED INTERACTIVE e-COURSE WITH:
The many start today pre-course bonuses (see below)

The weekly critiquing webinars and submission opportunities
The wonderful interactive community
Lots of co-teacher access, the many lessons, worksheets, templates, and handouts
The free critique groups and so much more!
This level is called
the Big Bonus

THE NEXT LEVEL UP IS THE SUCCESS WITH ANDREA OR MIRA PLUS THE BIG BONUS LEVEL
This includes a unique one-hour, in-person hands-on critique with Andrea or Mira via either Skype, Facetime or private webinar PLUS everything in the Big Bonus!! These deeply discounted critiques function like a customized course-within-a-course focused on you, your work, and your career!
So sorry, but the critiques with Mira are sold out.
"Don't think you can draw? Lack confidence? Feel like giving up? That was me. Taking the Craft and Business of Illustrating Children's Books course has given me all the tools I need to take myself towards my dream of publication… [The instructors] are industry professionals with priceless knowledge that is shared openly and enthusiastically with all participants. The broad course curriculum is well-structured with plenty of participant interaction to encourage and support one another. I highly recommend this course to anyone, at any artistic level, who wants the best chance of developing their skills in the picture book industry. Big thanks!"
- Kris Sheather (Now Published)
THE LIVES - ASK AN ART DIRECTOR, EDITOR, OR AGENT


The following FIVE art directors, editor, and agent will join us each week to teach through critiques of student's work and live "ask us anything" Q&As that we call the "LIVES!" These are also recorded for later viewing for those who can't make the scheduled time.

Then, at the end of the course, there'll be many, many exclusive skip-the-slush-pile Golden Ticket submission opportunities including our live guests!!!

Rachael Cole - Art Director Random House/Schwartz & Wade


Rachael Cole is a children's book writer, art director, and illustrator. She loves to collaborate, teach, and most recently, visit schools to share her books with kids. She draws and writes with her left hand, and uses scissors with her right. Her books include MOUSIE, I WILL READ TO YOU, illustrated by Melissa Crowton, CITY MOON, illustrated by Blanca Goméz, won an Ezra Jack Keats New Writer's Honor, was selected as a Bank Street Best Book of the Year, and was called "Wonder-filled and delightful" in a Kirkus starred review. Rachael also co-authored of LADIES DRAWING NIGHT with Leah Goren and Julia Rothman. She daylights as the art director for Schwartz & Wade Books, a children's book imprint within Random House Children's Books and is active in the illustration community, having served on the board of ICON7 (The Illustration Conference), and the American Illustration and The Society of Illustrators juries, and has taught courses at the School of Visual Arts, and Society of Illustrators. Rachael lives in Fort Greene, Brooklyn with her husband and son. You can find her family underneath their favorite tree, "Harry," in the park on the weekends.



Clarissa Wong - Editor Harper Collins Books for Children


With over 10 years of editorial experience, Clarissa Wong has worked on a dynamic and diverse range of titles, including picture books, graphic novels, early readers, board books, novelty, licensing, and more. For graphic novels, she edits a wide age group, from middle grade, young adult, to even adult. I was the editor for a number of wonderful, successful books such as the award winning, Eisner Award nominated, National Book Critics Choice finalist, and national bestseller "The Best We Could Do" by Thi Bui, "Where Are You From?" written by Yamile Saied Méndez and illustrated by Jaime Kim, and NEW YORK TIMES bestsellers "Pete the Cat: Five Little Pumpkins" and "Pete the Cat: Five Little Ducks" by James Dean. Clarissa is passionate about storytelling and weaving the art and text together into something more. She would love to help you tell your story and reach your goals.



Jen Keenan - Art Director Roaring Brook & Farrar Strauss Giroux


Jen Keenan is an artist, designer and DIY enthusiast, located in Brooklyn, New York. She was born in the cheese state, raised in the city of brotherly love, educated by the orangemen and women and works in the big apple. Jen strives to create pieces of art that capture a sort of child-like whimsy. Her illustrative work celebrates hand-drawn imperfections, lettering, and quirky sophistication. She has experience working in publishing, off-air network, branding and events, paper goods and decor, print, identity, mobile and web. Selected client list include: Macmillan Childrens, Nickelodeon, Hachette Book Group/Little Brown Young Readers, Amazon, Barnes and Noble, Food Network, Super Delicious, Random House Penguin, Sterling, Workman Publishing, Mental Floss Magazine and Chase. She is inspired by vintage treasures, children's picture books, her crazy pets, and the ongoings in the city around her.



Claire Easton - Agent Painted Words Literary Agency


Claire Easton began her publishing career at Painted Words in 2012 as an assistant, and worked her way up to Agent. She represents picture books, chapter books, and middle grade novels, with picture books being her sweet spot. For picture books, she looks for stories with humor and heart, relatable characters, unpredictable endings, and books that reflect the diversity of children's experiences. Her favorite stories inspire compassion, curiosity, and a fresh way of looking at the world. She is also seeking commercial non-fiction about unusual or lesser known subjects in history and science. For middle grade, she especially likes contemporary realistic books written in a unique voice.



Mela Bolinao- Lead Agent MB Artists


Mela Bolinao has a B.A. degree in Art History with a concentration in Visual Arts from Barnard College. After graduation in 1995, she joined HK Portfolio as the assistant to Harriet Kasak, founder of HK Portfolio. With Harriet's guidance and encouragement, Mela advanced to become an associate agent focused on artists who worked primarily within the textbook market. Sadly in March 2003, Harriet lost a courageous battle with cancer and Mela took the reins as main agent and sole owner of the agency now known as MB Artists. Mela is also very partial to our students.


And now for the . . . .
WHAT'S A GOLDEN TICKET?


In this exclusive CBA opportunity, we bring in an outstanding group of acquiring art directors, editors, and agents to look at your perfected art and bios and select which ones they'd like to see more from with an eager eye towards representation and publication. Because of our stellar reputation, these art directors, editors, and agents are eager for the opportunity to work with our students. Here are this year's Golden Ticket judges.
MEET YOUR LOVING CO-TEACHERS
Our 2020 CBICB course is co-taught by 2 acquiring Art Directors, Houghton Mifflin Harcourt Senior Designer and Art Director Andrea Miller, and Clearfork/Spork Editor and Art Director, Dr. Mira Reisberg. Both of them are also published illustrators with MANY years of experience in the field.
| | |
| --- | --- |
| Dr. Mira Reisberg is a multi-published award-winning children's book illustrator and author whose books have sold over 600,000 copies. Besides running the Children's Book Academy, she is also an acquiring Editor and Art Director at Clear Fork Publishing's children's book imprint Spork. Mira is also a former children's literary agent, and a university professor who taught kid lit writing and illustrating courses as well as teacher ed. She has a PhD in Education and Cultural Studies with a focus on children's literature and has helped MANY writers and illustrators get published. Her job at Spork allows her to help even more people. | |
| | |
| --- | --- |
| | Andrea Miller has designed and/or art-directed many successful children's books for both Sterling Publishing and Houghton Mifflin Harcourt including, "Lady Pancake and Sir French Toast" by Josh Funk, "Mira Forecasts the Future" by Kell Andrews, "Accident!" by Andrea Tsurumi and "Winter Dance" by Marion Diane Baur. Most recently, she co-art directed and designed the #1 national best-selling children's book, John Oliver's "A Day int he Life of Marlon Bundo". Andrea is also a published illustrator, and is co-creating a series of comics with her wife. She is excited and honored to jump in with the Children's Book Academy for a rewarding experience as part of their esteemed faculty while looking for fresh talent in this course. |
Either Mira or Andrea will be with you each day to help guide and inspire you on this journey illustrating picture books, board books, chapter books, middle grade or graphic novels or creating portfolio pieces (although the primary focus is on picture books – you will also learn about these other areas)!


Andrea has worked on many wonderful books including these:
And here are some of the books Mira has worked on:
CBA IS A BUSINESS ON A MISSION DEDICATED TO HELPING OUR STUDENTS CREATE AND PUBLISH FANTASTIC CHILDREN'S BOOKS! For this reason, we also provide a whole bunch of unbeatable START TODAY bonuses (many of which were co-created with former students) to help you succeed and start your creative juices flowing. Plus we want to hit our goal of 500 books published by former students by the end of the year!
FREE Fun with Photoshop Course Parts 1 & 2
FREE Procreate Course
FREE Fun with Social Media Course

FREE BRAND NEW WRITING AND ILLUSTRATING BOARD BOOKS COURSE

BONUS CONTENT The Craft & Business of Illustrating Children's Picture Books e-Book
BONUS CONTENT The Little BIG Book of Children's Book Illustration Techniques & Definitions

FREE Lesson Plans for teachers and homeschooling parents

BONUS CONTENT for Creating Your Own Graphic Novels

FREE Awesome Website Building with Weebly Course
FREE 5 Ways of Making Dummies!!!
FREE Hand Lettering & Calligraphy Course
PLUS An EXCLUSIVE Insider Video Tour Led by Brilliant Chronicle Books Editor Melissa Manlove Who Shows and Tells What Really Goes on in a Major Children's Book Publishing House!


OTHER BONUSES INCLUDE:
Exclusive Opportunities to Submit to Children's Book Editors, Agents, and Art Directors

Lots of Worksheets, Handouts, Instructions, and Videos for Learning How to Draw and Make Art Traditionally (Beginners) Develop New Moves for More Experienced Artists, and Save Time and Frustration by Using New Technologies Like Procreate and Photoshop
Wonderful Technique Demonstrations and Studio Visits From Artists Such as Julie Downing, Ashley Wolff, Yuyi Morales, and Lisa Brown

Half-Off Our Upcoming Writing and Illustrating Graphic Novels Course
And more, which will be revealed after you register! Wahoo!!
additional ASK AN ILLUSTRATOR
FIVE former now published students will join each Friday to interact, share their journeys, provide insider tips and give you additional guidance.

ON-GOING ASSISTANCE THROUGHOUT THE COURSE
Finally, we have FOUR FAB ASSISTANTS who are multi-published, former students generously helping out to also give guidance and make sure the course runs beautifully! They are beautiful.
With over 18 works in progress and her debut picture book, The Real Farmer in the Dell, which was acquired during this course, available now and another on the way, Sandra Sutter is in charge of our small optional peer critique groups & helps out in MANY other ways. Check out Sandra's site, at

SDSutter.com

Melissa Stoller is a CBA grad with two picture books available, Scarlet's Magic Paintbrush and Ready, Set, GOrilla and another two on the way, as well as a published Chapter Book Series! Two of Melissa's illustrators will also be joining us live in the course. Visit her online at

MelissaStoller.com

Dani Duck writes, illustrates and moms. Basically awesome. Seldom boring. Regretfully not Canadian. Avid coffee drinker and chocolate fan. Learn more about her work at DaniDuck

.com

Tina Shepardson is another awesome assistant, a member of SCBWI, and an Admin for the Debut Picture Book Study Group. The 2016 recipient of New York State's Teacher of Excellence Award, she also teaches middle school kids. Her debut book Walkout is available now! Learn more about Tina at

TinaShepardson.com
We want to give a shout out and a . . .
The Craft and Business of Illustrating Children's Books is a multi-disciplinary interactive course and talent search with
Daily live interaction in our super fun helpful Facebook community with 24/7 access anytime day or night (if you don't want a FB presence, sign up with a fake name)

Daily in-depth lessons in a variety of formats to suit different learning styles

One-of-a-kind videos and written interviews with award-winning illustrators, author/illustrators, agents, and art directors

Weekly inspiring and craft-building homework

Weekly webinars with critiques (everyone is guaranteed at least one) by our outstanding group of LIVES art directors, editors, and agents with Q&A time

Optional super helpful small critique groups, some of which continue forever

Clear step-by-step instructions and personal guidance including easy-peasy, made-for-you templates, worksheets, video demonstrations, and feedback in our FB group and webinars.

An exclusive option for a FULL ONE-HOUR, ONE-ON-ONE LIVE course-within-a-course CRITIQUE with MIRA OR ANDREA!!!

Plus instructions, insights, publisher submission lists, templates, and worksheets for the business of selling your work and building a lasting career.

We will also be critiquing to help perfect your submission art and bios. Our last class had a record 56 skip-the-line student work requests from our Golden Ticket judges wanting to see more from our students.

In other words . . .
The first training starts January 13th through February 24th with Monday-Friday live support, lessons, interaction, and some Saturday or Sunday bonus lessons. Although this comprehensive course is highly interactive, meaning there's someone there to help or guide you and give input into your work every day including your co-instructors, it is incredibly time flexible, where anything live is also recorded, and where we encourage students to take what they like or need now and come back for more later. You will also receive a keep forever e-book of course materials at the end of the course PLUS you have a whole year of continued access to the materials, the Facebook group continues indefinitely, and we continue helping students whenever we can even after the course is over.
Here's Just Some of What You'll Learn Each Week
Week One: Book Structures, Portfolio Samples and Dummies; Illustration Prompts and Easy Peasy Drawing with Shapes, Thumbnails; Interviews with Awesome Experts, and Live Critiquing and Q&A Webinar with Follow Up Recording!

Week Two: The Hero image, Getting in Character, Transfer Techniques, Watercolors, Figure Drawing, Body Language, Facial Expressions; Setting up Your Studio, Composition, Easy Peasy light and Shade; Incongruence, Critiques, More Interviews, and Another Live Critiquing and Q&A Webinar with Follow Up Recording!

Week Three: Urban and Nature Settings, World Building Perspective, Tricks for Consistency; Acrylics, Collage, Stamp Making, and Mixed Media; Color Theory, Agents, Reps, Editors, and Art Directors - which one is for me? Writing Your Cover or Query Letter, Critiques, Interviews with Awesome Experts, Live Critiquing and Q&A Webinar with Follow Up Recording!


Week Four: Drawing and Loving Animals; Glorious Black/White Illustration for Chapter and Middle Grade, Anthropomorphism Pros and Cons; 2nd Visual Stories; Beyond Animals - Unusual Protagonists, Great Animal Characters, The Importance of Showing Emotions and Relationships; Interviews with Awesome Experts, Live Critiquing and Q&A Webinar with Follow Up Recording!

Week Five: The Art of Submission, Samples, Tear Sheets and Postcards; Publishing, Contracts, Digital Illustration, Easy Peasy Photoshop, Making Connections; The mechanics of printing - 4 Color Process Printing and Bleeds, What makes a bestseller? Social Media for Illustrators, Interviews with Awesome Experts, Live Q&A Webinar with Follow Up Recording!


Week Six: An extraordinary instant access conference with top illustrators, agents, art directors, and editors
Here's the beauty of it. Even though the Craft and Business of Writing Children's Picture Books has been described as the equivalent of 20 conferences or a prestigious MFA program, you get to do it in the comfort of your own home in your pajamas, or a café (hopefully not in your pajamas) on vacation or anywhere on your computer, laptop, or tablet where there's internet! No expensive planes, trains, or automobiles.
After you register, you'll receive an email to access your Start Today Bonuses to get you primed and well set for success. As we get closer to the start date, you'll receive access to our Facebook community and optional FREE critique groups where we get to know, help, and love each other and then the day before the course starts, you'll receive access to the course itself!

In addition, to help make a better world through children's books, we have SCHOLARSHIPS for people who identify as being of color, low income, having a disability, LGBTQ and we save some for librarians and Aussies as well. Unfortunately the scholarship applications are ended for this course but join our mailing list here http://bit.ly/CBA_tribe to get first dibs for next year.

COST & REFUND POLICY
Unfortunately, because participants receive materials upon registration and our course size is limited, we can't afford to give refunds. Thank you for understanding Also a heads up - we decided to give everyone the FREE Part A & B Photoshop course, a fab free Procreate course and an equally fab free Writing and Illustrating Brilliant Board Books for Babies and Toddlers course because we REALLY want our students to succeed!!!
The BIG BONUS comes with EVERYTHING ABOVE, TONS OF HELP IN OUR INTERACTIVE COMMUNITY AND MUCH MORE and Is Available for the Adventure of a Lifetime! It's $557 and there are easy payment p

lans if you need one.
---
How often do you get to take an incredibly comprehensive course with a ton of bonuses plus a one-hour intensive hands-on critique with a fantastic major house Art Director? You don't want to miss out on this amazing opportunity! Just click on the image above. It's only $657 and there are easy payment p

lans if you need one.
So sorry but these are now sold out.
EIGHT REASONS TO JOIN THIS CREATIVE JOURNEY
The best reason to join our Children's Book Academy community with this course is because of our phenomenal track record of award-winning multi-published students who have studied with us.

No-one else gives the amount of time, resources, bonuses, personal help, instruction or resources that we do including introductions to editors, art directors, and agents

Our phenomenal predisposed skip-the-slush-pile submission opportunities that have helped many students publish

Our courses are size-limited to ensure that everyone gets attention and critiques

Our courses are taught by acquiring art directors, editors, and agents who love helping our students

Our courses are tremendous fun

Our courses are incredibly productive and when you are done, you will have:
Learned new traditional and contemporary art making techniques

Learned fantastic time-saving and non-mess making digital art techniques

Created, Revised and/or Polished your Picture Book Dummy or Portfolio pieces

Spruced up your Bio and Query

Amped up your Marketing Skills

And become part of a wonderful lifelong community
Frequently Asked Questions
What kinds of formats will there be?
Most of our courses are a combination of lessons, worksheets, and interviews with experts. Sometimes these are in video format, other times not. With interactive courses, there is also a very active Facebook community page and weekly critiquing webinars, making it very lively and lots of fun. It is a multi-modal approach that works well for different people learning styles.
Who will benefit from this class?
Anyone who has a passion or interest in writing or illustrating books for children.
When does the class start?
If this is an instant access course, access starts today for a full year. If it is an interactive course, the dates will be towards the top of the page with 1 year of additional access, which often ends up being much more. Interactive courses also often include an e-book of course materials.
Are there any specific time requirements?
No. The only time sensitive areas are if you are in an interactive course and want to submit your work for a live webinar critique, there is a specific deadline, and if you join one of the optional critique groups you need to honor your group's critiquing timeline. The weekly webinars also happen at a specific day and time provided in advance, but if you can't make it live, they are also recorded for later viewing.
Do you offer refunds?
We are so sorry, but there are no refunds. Because we give bonus passwords or access to the course at the time of purchase, it is impossible to offer refunds. We appreciate your understanding. However, we do offer a 100% learning money back guarantee for interactive courses, that if you read the lessons, participate and do the work, and at the end of a year, don't feel that you learned a lot, we will refund your money in full.
What do I do if I have further questions?
You can email Mira directly at
[email protected]
with the title of the course in the subject head.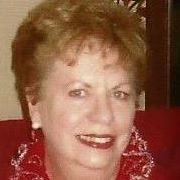 "I am so glad I found this website and was so surprised with the classes being so full of information, daily lessons, homework and the downloads for our files. Mira Reisberg formed this educational adventure packed full of lessons on colors, textures, perspectives, values, space, promotional outlines, instructions on how-to and so many more areas. Also included in this class were videos of other illustrators, authors, and art directors.
She was always within reach by phone or email. I feel like I know her from her overflowing personality of consideration, kindness, understanding and love. I highly recommend any of the classes at the Children's Book Academy as you will learn more than you can imagine. Thanks again..for my special adventure." - Nancy Baker
Ask yourself – is now the time to STEP INTO TURNING YOUR DREAM INTO REALITY?