Hooray, Hooray!!!

Calling All Children's Picture Book Writers and Illustrators!
We have a game-changing course for you, co-taught by an acquiring Agent and an acquiring Editor/Art Director, with an additional FIVE guest Editors and Agents
providing live feedback on your work.

PLUS, SKIP-THE-SLUSH-PILE with TWELVE FANTASTIC SUBMISSION OPPORTUNITIES
& TONS OF BONUSES FOR ALL ENROLLED STUDENTS!

Our highly-interactive e-Course & Talent Search is designed to fit any schedule.

The First Live Training starts April 6, 2020 and runs 5 full weeks,
PLUS a BONUS instant-access mini-conference for a 6th week!

Because this course has been so successful for so many students,
it always sells out, so grab it ASAP with the 2020PBLove $40.00 discount while still available! Don't forget the code because we can't refund it afterwards if you forget.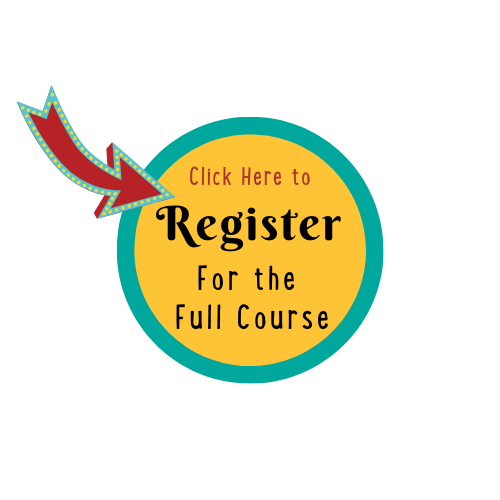 Need more info? Keep scrolling!



Who: The course is co-taught by acquiring Stimola Literary Agent Allison Remcheck and acquiring Editor/Art Director/former Agent Mira Reisberg. There will also be a different editor or agent popping in as a guest every week. In addition, the course features videos and written interviews with over 25 industry experts.

What: It's a 5-week online interactive e-course and talent search with everything you need to know about writing, selling and marketing children's picture books, PLUS a bonus instant-access mini-conference week. Though the course is interactive for the 5 weeks, you'll be able to work at your own pace and will be able to access course materials for one year after the course ends.

Where: It all happens in the comfort of your own home, a café, the library, on vacation, anywhere that you can get Internet access.

When: The next course starts April 6th, 2020 and runs for a total of 6 glorious weeks. The program is designed to be extremely time-flexible... you can access the materials and interact as much or as little as you like while providing lots of individual attention and interaction. You will have access to the course materials for one year after the course ends. With recorded LIVE webinars, this proven-track record course is designed to accommodate students from all corners of this beautiful world.

How: Access weekly lessons on our password-protected website, with tons of resources including lists of publishers and agents, worksheets, writing templates, videos and interviews, and much more! Get your work critiqued in weekly topic-specific webinars. Interact via our private Facebook group where questions are answered and small critique groups are set up for those who want them.

Why: The most important aspect —you want to write and publish children's picture books. This is the only course with a phenomenal proven track-record of published, contracted, and now agented former students.
Plus, check out these amazing perks:

Here are 2020's LOVELY LIVE MENTORS, who will join us each week of the course to help students SUCCEED in writing a wonderful, marketable picture book!
Last year's Golden Ticket judges

REQUESTED TO SEE 58 FULL MANUSCRIPT SUBMISSIONS!

Quite a few of these students are now agented or contracted. Woohoo! Here are this year's, who we hope will request and acquire even more: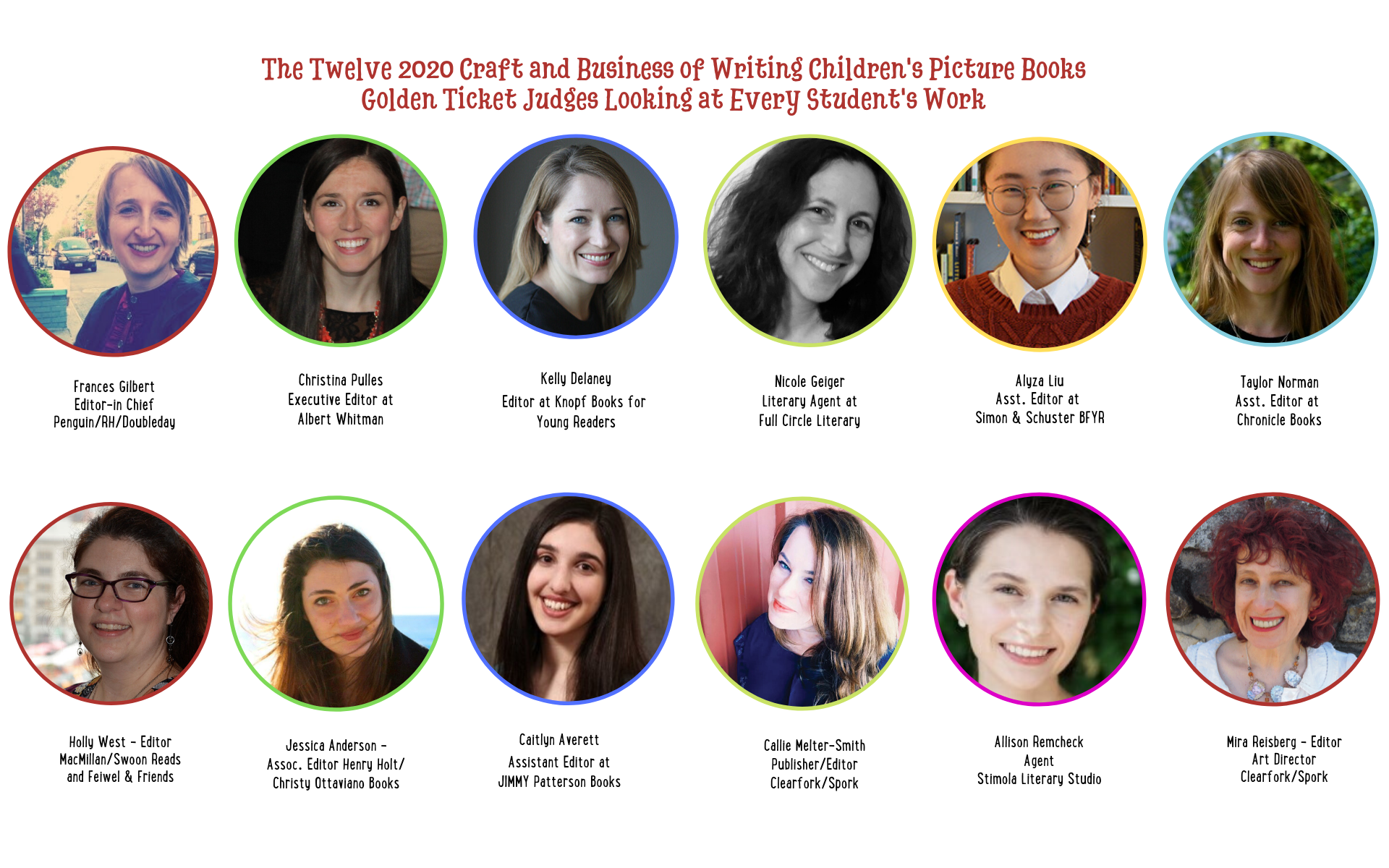 We'd love you to add your story to our many now-published students' books on shelves at bookstores everywhere!
Now, just in case you are wondering what you will be learning, here is just some of it...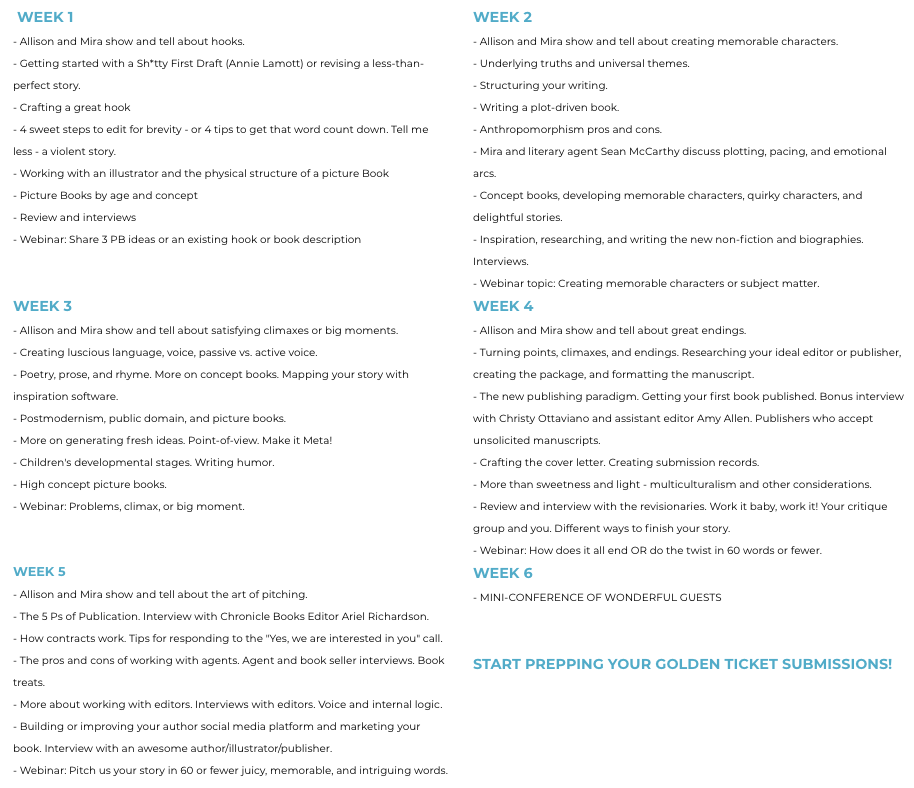 Including:
How to Build a Website
Great for authors & illustrtors
How to Write and Illustrate Brilliant Board Books
Another great FREE bonus for both authors and illustrators
Bonus Videos
The Brilliant Barbara Bottner Bonus Interviews dig deeper into course materials
Social Media Tips & Tricks
Learn to setup your accounts & develop a social media following to help promote your books
Learn Photoshop
Receive half-off our amazing Adobe Photoshop course. We offer this at two levels: beginners (Part 1) and seasoned users (Part 2) in one low-cost course
Expert Writing Tips
FREE The Little Big Book of Children's Book Writing Techniques & Terminology
PLUS AN AWESOME BONUS FOR THE FIRST 20 TO REGISTER:

HALF OFF OUR DELICIOUS START TODAY "LET'S GET FUNNY: WRITING HUMOR FOR KIDS COURSE" (which is getting rave reviews)
BUT WAIT THERE'S EVEN MORE - a quickie FREE intro to humor with Amy Fitzgerald!!!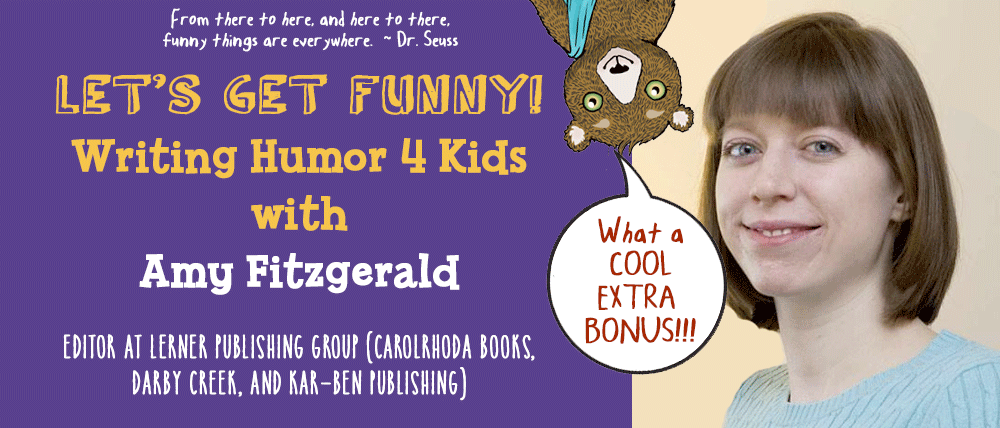 You Can Still Grab the Full Course with Bonuses,
Weekly Industry Critiquing, Community,
& Submission Opportunities!
(and don't forget that great 2020PBLove discount code)
The Full Course with all the amazing bonuses

Secure your spot today.
Meanwhile, here's a little information about your co-teachers...

Allison Remcheck (Stimola Literary Studio) has worked with many award-winning, critically-acclaimed, and bestselling authors—from picture books to YA novels. She is proud to be building her list of picture book authors and illustrators to help nurture long terms careers. Her picture book clients include prolific author/illustrator Jennifer Sattler (Unicorn Yoga – coming soon from Sleeping Bear), Jacob Kramer (Noodlephant!); and author/ illustrator Dorothia Rohner (I Am Goose!). Other clients include Shannon Stocker Can U Save the Day? whose debut non-fiction picture book biography, Listen: How One Deaf Girl Changed Percussion will be published by Dial in 2022, and Donna Barba Higuera, whose middle-grade novel Lupe Wong Won't Dance will be published by Levine Querido this Fall, and her debut picture book—the sweet, endearing, and oh so lovable, El Cucuy is Afraid, Too will be published by Abrams in 2021. Allison believes there is something extraordinary in nurturing a book from the start, and seeing it find its place in the world. She is drawn to voices that speak for themselves, stories that only the author can tell, and books that reflect the lives of every child—especially the ones told least often.
Dr. Mira Reisberg has helped MANY authors and illustrators get published. She has worn just about every hat in the industry including illustrator, author, and literary agent. Mira holds a PhD in Education and Cultural Studies with a focus on children's literature. She has taught children's literature survey and making courses at Washington State University, Northern Illinois University, San Francisco City College Extension, and US Berkeley Extension. Mira also works as an editor and art director at Clear Fork Publishing's children's imprint Spork and is an award-winning children's book illustrator and writer. You can follow her on Twitter at @ChildrensBookAc
In fact, Mira took a job with Clearfork Publishing's children's book imprint, Spork Kid's Books, so she could further help students by acquiring, editing, and art directing their books. These are the first books to be published from that collaboration, and several of the authors of these books will be joining us live in our Facebook group to "pass it on" and help new students.
SOME OF THE MANY BOOKS MIRA AND HER PUBLISHER HAVE ACQUIRED FROM THIS COURSE ALONE:

Use this code: 2020PBLove
FOR AN ADDITIONAL $40 OFF the prices below!

Sadly all the critique options are already sold out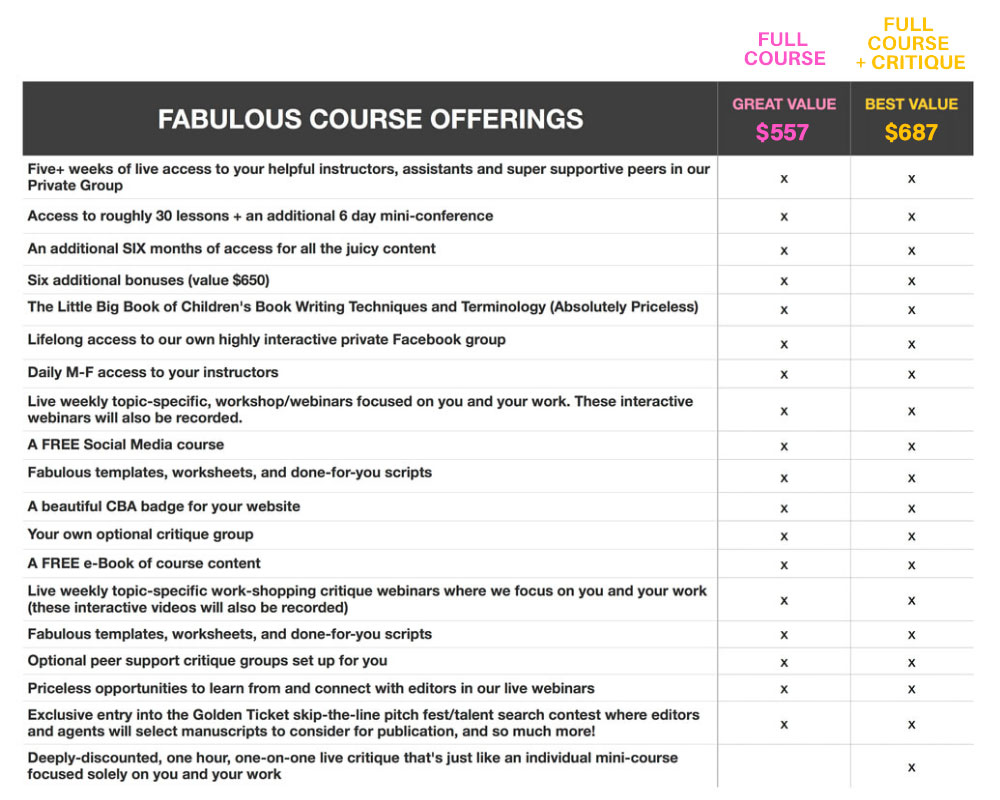 Please remember to use the SPECIAL case sensitive: 2020PBLove code at checkout to
score the sweet $40.00 discount!




Registering for the Craft and Business of Writing Children's Picture Books is an incredibly useful investment in your career with a priceless return on this investment. The course comes with a money back guarantee that if you fully participate and do the work throughout the course, if at the end of a year you don't feel that you learned a lot, we'll give you your money back!
Still a little unsure? Here are some testimonials from amazing students who have taken this transformative journey before you, all of whom are now multi-published!
Join former students who have now received over 375 contract offers and others who have signed with their dream agents. Here's a wee video from former student AND NOW MULTI-MULTI AWARD-WINNER Yuyi Morales.
Marcie Colleen is now multi, multi published with a major kidlit career!
Jenny Kouts is also multi published and doing great in Greece! Yay Jenny!
And here's Danielle Dufayet, now published with two books and more on the way!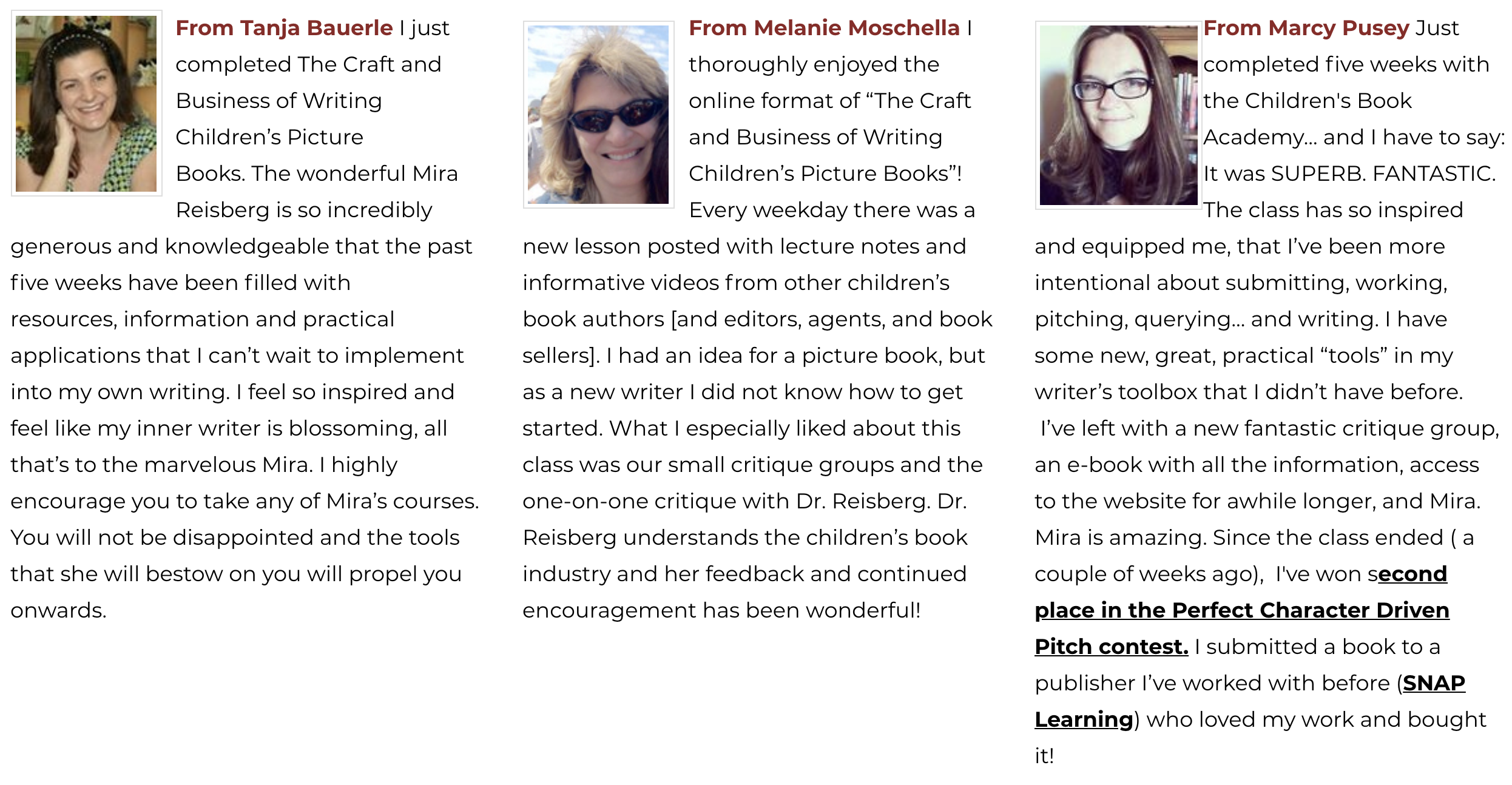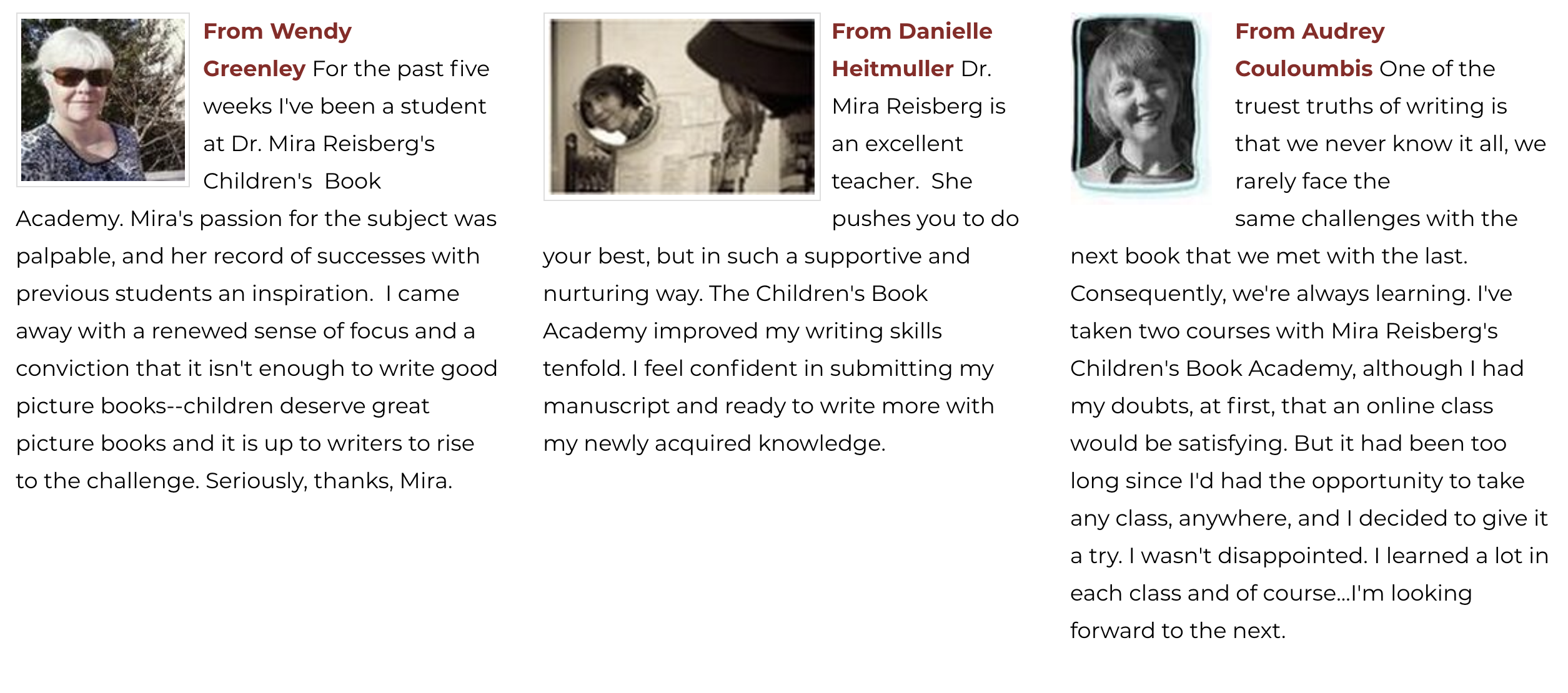 Our awesome guest contributors
will speak to you in custom created videos and written interviews sharing their perspectives on everything from writing tips and secrets on how they structure their books, researching and writing non-fiction, writing biographies, crafting perfect rhymes, creating luscious language, working with plot, getting rejected and keeping on going, what they look for in buying books, what they look for in submissions, creating an authors platform to make you more attractive to publishers and so much more.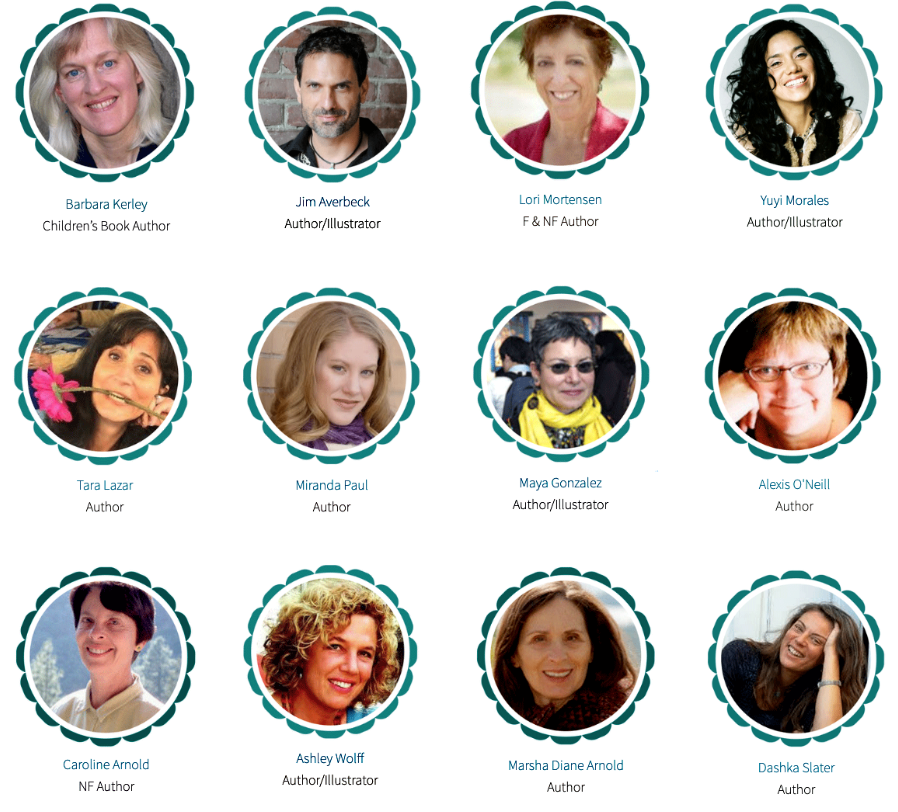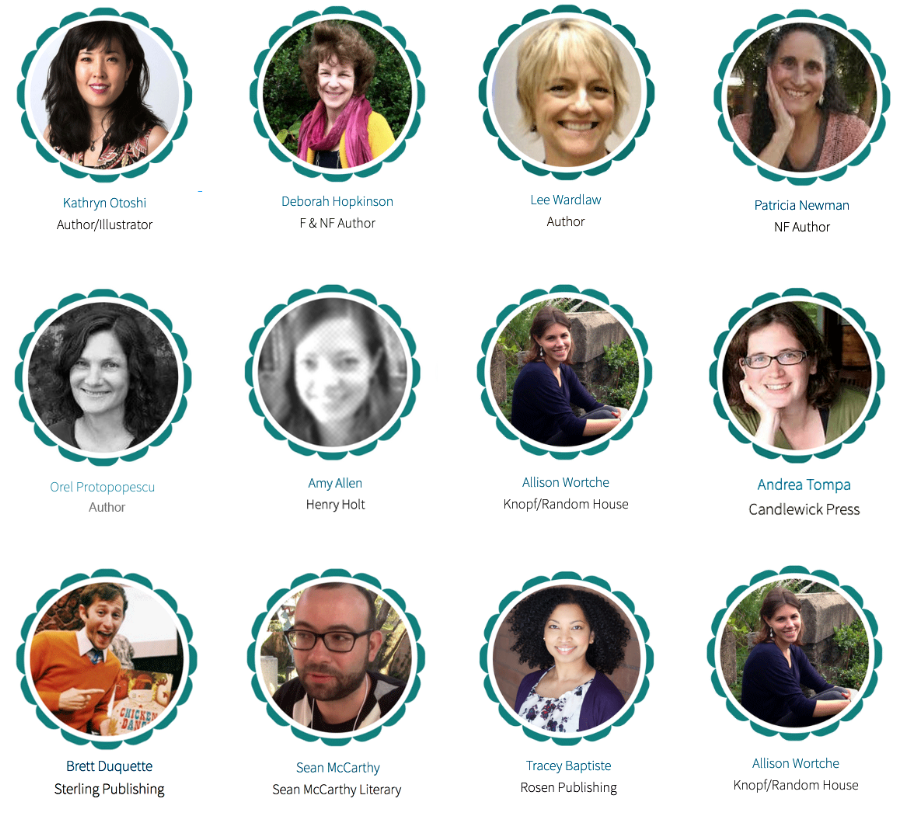 FREQUENTLY ASKED QUESTIONS:

Q: What kinds of formats will there be?
A: We will have helpful weekly subject-specific show and tell videos, daily lessons, video interviews with expert course contributors, written lessons, written interviews, step-by-step worksheets, handouts, a highly interactive secret Facebook group, weekly live critiques with extraordinary guest critiquers, and Q&As that are recorded as videos that remain indefinitely available along with the Facebook group, 2 e-books, and optional small critique groups.

Q: Who will benefit from this class?
A: Anyone who has a passion or interest in writing or illustrating children's picture books.

Q: When does the class start?
A: April 6th 2020 - and we are incredibly excited!

Q: How much will I be investing in this course and how do I pay?
A: We have fantastic staggered discounts so the sooner you register, the bigger your discount. And of course there are the extra bonuses! The course includes over 30 lessons + tons of bonus materials, 5 weeks of M-F instructor access and lifetime access to your community + a 1 week mini-conference. You'll register through Infusionsoft, which will automatically convert currency for you and we have nifty payment plans available.

Q: When does registration end?
A: Because our courses generally only happen once a year, and due to the high success rate of our students, usually sell out, we recommend that you register sooner rather than later.

Q: I'm primarily an artist, will this course be relevant for me?
A: While the primary focus of the course is writing children's picture books, you will learn a ton of helpful information and may increase your chances of publication as a much desired author/illustrator.

Q: What will I need?
A: Computer and Internet access, Facebook access, a great attitude and open mind, and a willingness to play with language and ideas.

Q: Are there any specific time requirements?
A: No! The only time sensitive areas are if you want to submit your work for a live webinar critique, there is a specific deadline, and if you join one of the optional critique groups you need to honor your group's critiquing timeline. The weekly webinars also happen at a specific day and time provided in advance, but if you can't make it live, they are also recorded for later viewing.

Q: What do I do if I have further questions?
A: You can call Mira directly CALIFORNIA time at 503.255.0152 or email [email protected] with "Children's Picture Book Writing Course Question" in the subject headline.

Q: How long does the course stay open after it ends?
A: Students have an additional year or more access to the course after it ends. The Facebook group with links to the webinars and extra materials stays open indefinitely.

Q: Do you offer refunds?
A: Sorry, there are no refunds. Because we give bonus passwords at the time of purchase, it is impossible to offer refunds. We appreciate your understanding. However, we do offer a 100% learning money back guarantee, that if you read the lessons, participate and do the work during the course, and at the end of a year, don't feel that you learned a lot, we will refund your money in full.
Here's a tiny sneak peek from a much larger video interview with Marsha Diane Arnold where she shares words of wisdom for beginning writers. In the full interview, Marsha shares about her writing process, how she embeds or unearths deeper meanings in her stories, and how she crafts character-driven stories. She's pretty fabulous as are our other gifted contributors.