Calling All Children's Book Writers and Illustrators

We Have a Real Game-Changer For You Co-Taught by TWO Acquiring Editors with an additional FIVE Editors and Agents joining us live to work with you directly and TWELVE SUBMISSION OPPORTUNITIES!!!
Sadly the 2019 course is now sold out, but please click here to get first dibs for next year, a lovely pressie and other helpful goodies!
We'd love for you to join us next year. :)


Whether you're a complete beginner or a seasoned writer or illustrator, find out why our students say this course is..."like attending twenty conferences or a prestigious MFA program in one course."

Join our Highly Interactive, Proven Track-Record eCourse & Talent Search Designed to Fit Any Schedule.
Starting early 2020 and Running 6 Full Weeks including tons of individual support, a BONUS instant access mini-conference week, and MANY other bonuses!!
THE CHILDREN'S BOOK ACADEMY DIFFERENCE IS A GAME-CHANGER!

with all sorts of goodies including....

Here's a sneak peek at this year's LOVELY LIVE MENTORS who will be joining us each week of the course to help you SUCCEED in writing a wonderful marketable picture book!

AND THEN THERE ARE THE GOLDEN TICKETS
What's a Golden Ticket? A Golden Ticket is when you get to submit directly to an agent or editor and bypass the slush pile or closed house submission policy. In this course, you'll learn not only how to write marketable picture books, but also how to write great bios and cover letters to catch an agent or editor's eye. Then our panel of judges will look at a secret website page of student's pitches and bios that they're interested in seeing more from and hopefully publish your work (yes dreams do come true).


12 Awesome Acquiring Editors & Agents Submission Opportunities!!! Exclusive to the Children's Book Academy.

After you've learned to write that fantastic marketable picture book, we teach you how to write a perfect pitch and bio to submit to these hungry editors and agents!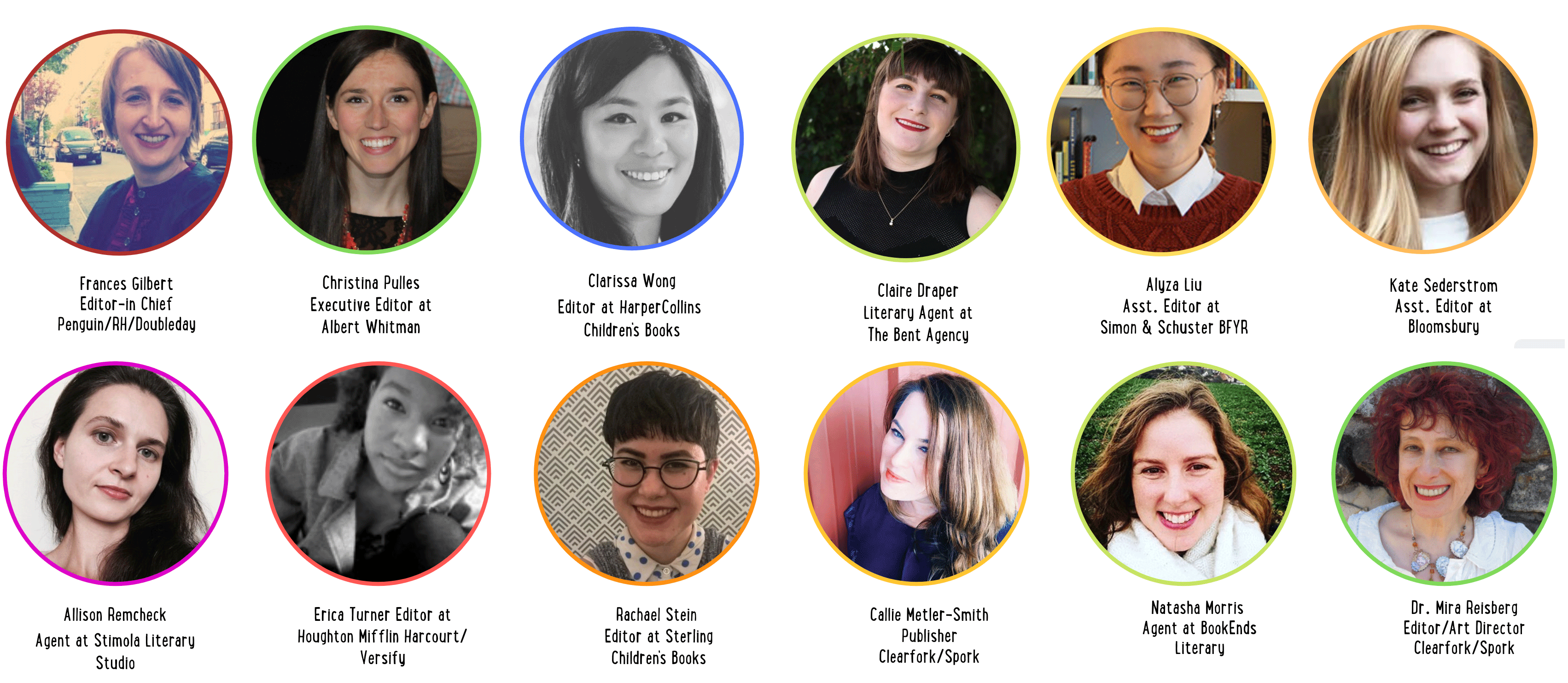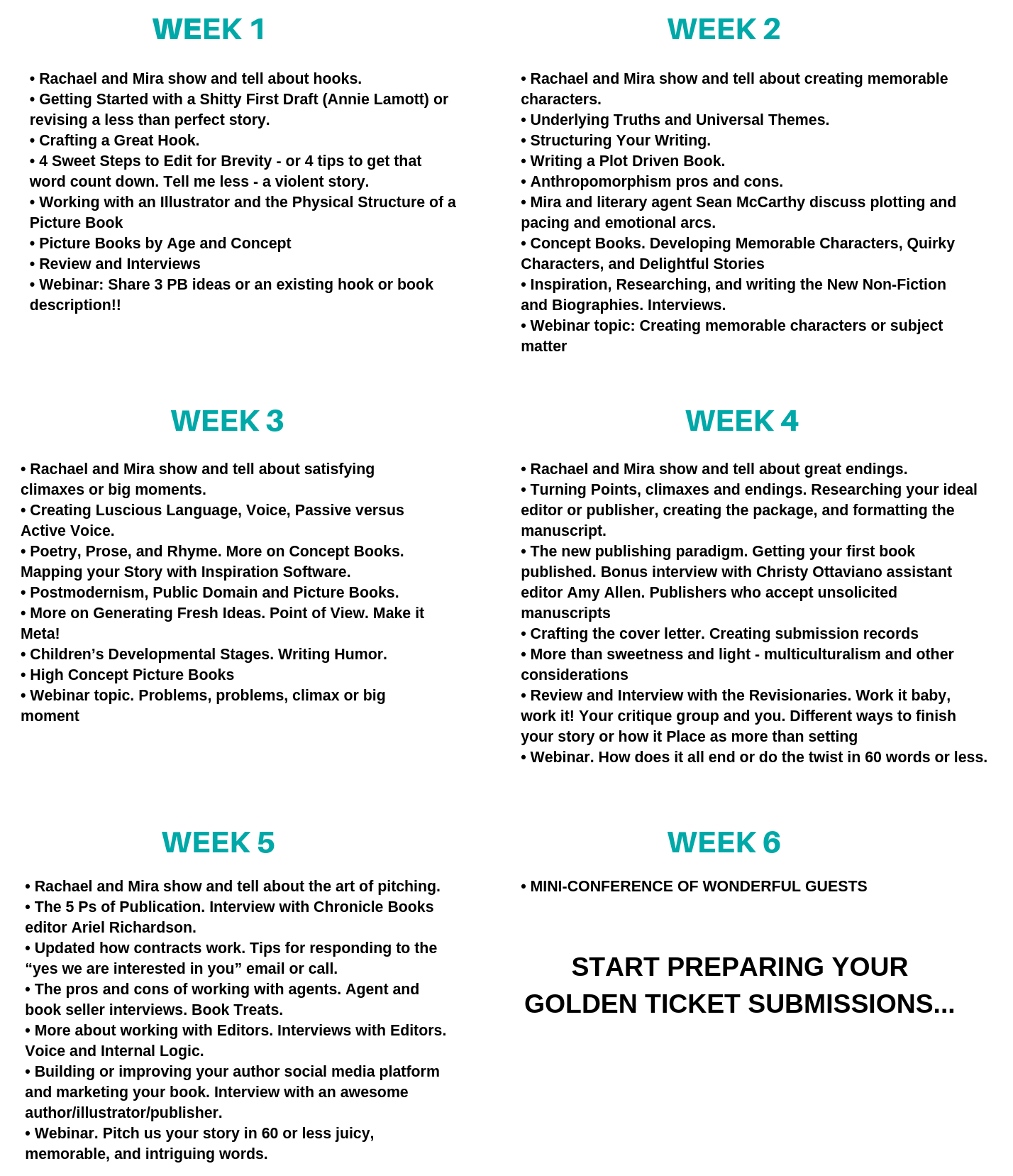 SOME OF THE MANY BOOKS RACHAEL HAS WORKED ON, IS WORKING ON, OR HAS ACQUIRED

SOME OF THE MANY BOOKS MIRA HAS WORKED ON, IS WORKING ON, OR HAS ACQUIRED


HOW IT ALL WORKS...
It's a 5-week online highly-interactive, mentored e-course and talent search with everything you need to know about writing, selling and marketing children's picture books. Starting August 26th 2019, it also includes a bonus instant-access mini-conference week, an additional 6 months of exclusive access to materials, a keep forever community, and an e-book of course materials.



PLUS A FABULOUS BONUS FOR THE FIRST 20 TO REGISTER:

HALF OFF OUR AWESOME START TODAY "LET'S GET FUNNY: WRITING HUMOR FOR KIDS COURSE" (which is getting rave reviews!)
ENROLLING IS EASY...
Choose from 4 incredible course options:

There's the BIG BONUS Level. This is our base level - which includes the course, the bonuses, the interaction and everything else except an individual one-hour live critique! A great value! If you are interested in adding a live, 1-on-1 intensive critique, please see our following options below. ***Sadly, you can't register now and request a heavily discounted critique later after you hear how fabulous they are. If you can go the extra distance, do, but you'll need to act now as these sell out quickly, especially Mira's.

SUPER Exciting News! Critiques with Mira and Rachael are sold out so we added TWO other fantastic editors to work with you with a WHOPPING $70.00 discount using code: 19PBLove for the course plus bonuses plus a killer one-hour critique with either
• Albert Whitman Executive Editor Christina Pulles, or
• Penguin/Random House/Knopf Editor Julia Maguire!
Executive Editor Christina Pulles has ONE critique left. Just click here for the one hour critique and the entire course or click the BIG Button Bellow!

Or grab one of the Success packages with Penguin/Random House/KNOPF Editor Julia Maguire who is also a high level acquiring editor. Grab Julia right now and save $70 right here.

I'm so sorry, Rachael and Mira's critiques are SOLD OUT.
About Your Co-Instructors/Mentors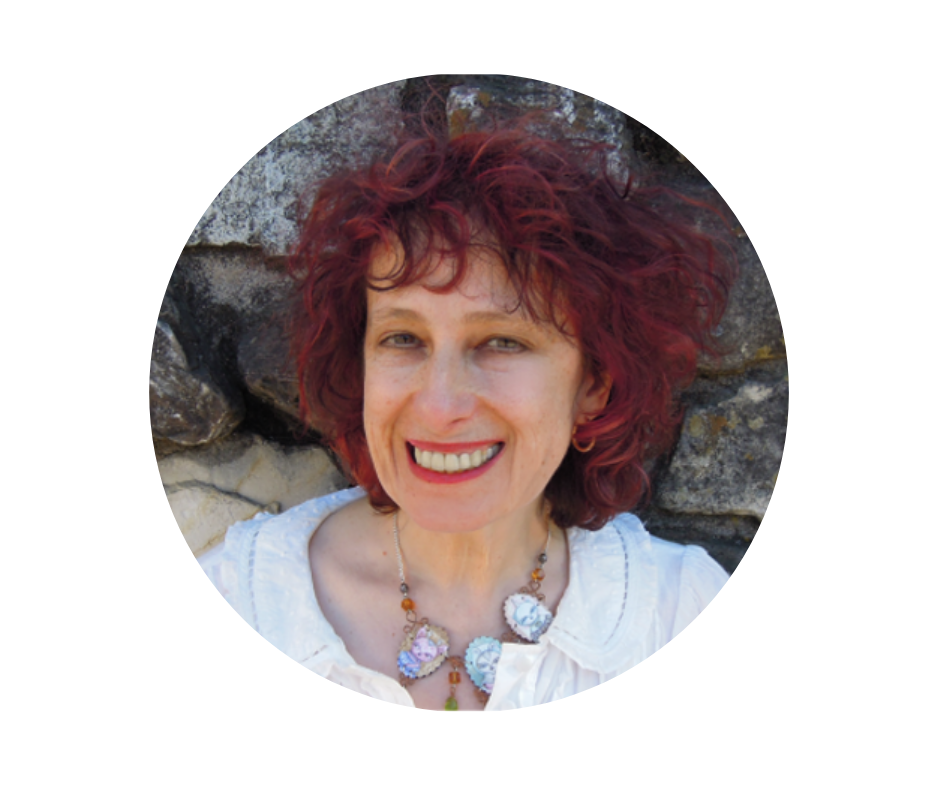 Dr. Mira Reisberg has worn just about every hat in the industry including award-winning illustrator, author and literary agent and has helped MANY authors and illustrators get published. She holds a PhD in Education and Cultural Studies with a focus on children's literature. Mira has taught children's literature survey, book making and art education courses at Washington State University, Northern Illinois University, San Fransisco City College Extension and US Berkeley Extension. She also works as an editor and art director at Clear Fork Publishing's children's imprint Spork. Mira loves helping her students further their careers.
Follow her on Twitter @ChildrensBookAc.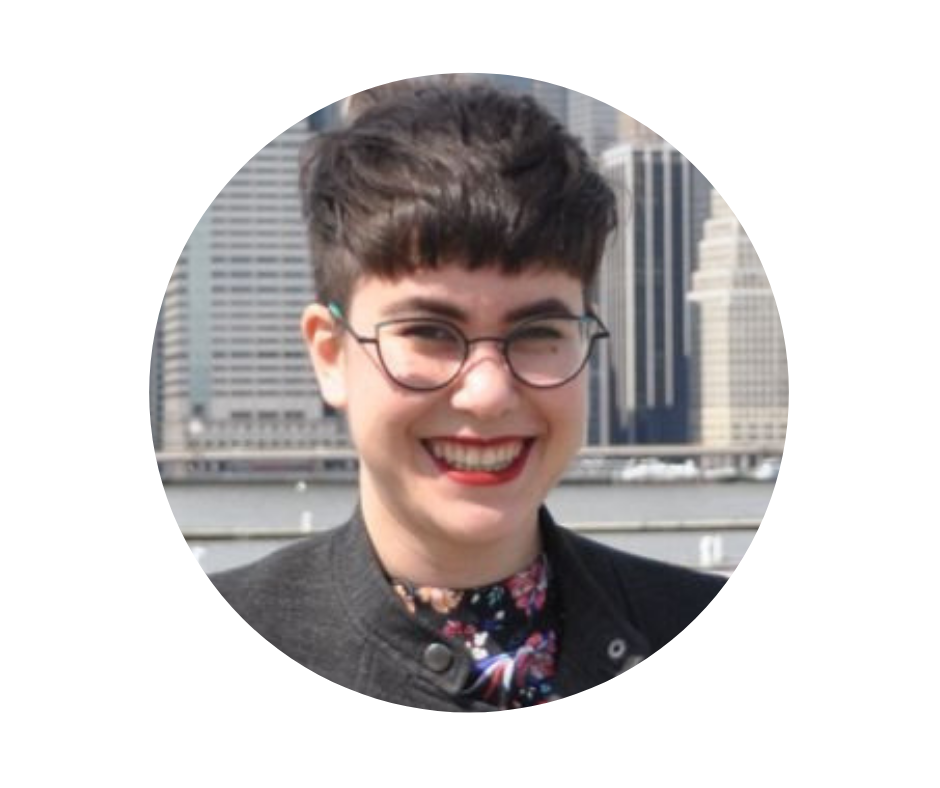 Rachael Stein is a voracious reader, children's book fanatic and Editor at Sterling Children's Books, an imprint of Sterling Publishing. There, she acquires and edits books for kids of all ages, from picture book fiction and nonfiction through to middle grade and young adult novels. Prior to joining the Sterling team in 2018, Rachael worked at Clarion Books/Houghton Mifflin Harcourt, Scholastic, Lee & Low Books, Macmillan and Fox Literary. Rachael is always looking for picture books with unique perspectives, and she is especially excited to work with new and underrepresented voices.

Find her on Twitter @rachaeljstein.

FROM NOW UNTIL AUGUST 13th register with the case-sensitive Promo Code: 19PBLove to SAVE A WHOPPING ADDITIONAL $70 making the Big Bonus Level 507 and the Course Plus Individual One-Hour Mentoring Critiques Only 607! Wow!!!
Sadly the deeply, deeply discounted critiques with Rachael and Mira are now sold out but the GREAT NEWS is... you can still get a handful of deeply discounted ones with either Christina Pulles (ALbert Whitman Exec Editor), Julia Maguire (Knopf Editor), or Frances Gilbert (Penguin/Random House Editor-in-Chief)!
Just subtract $70 from the prices below and use the 19PBLove when you register with one of the magic buttons!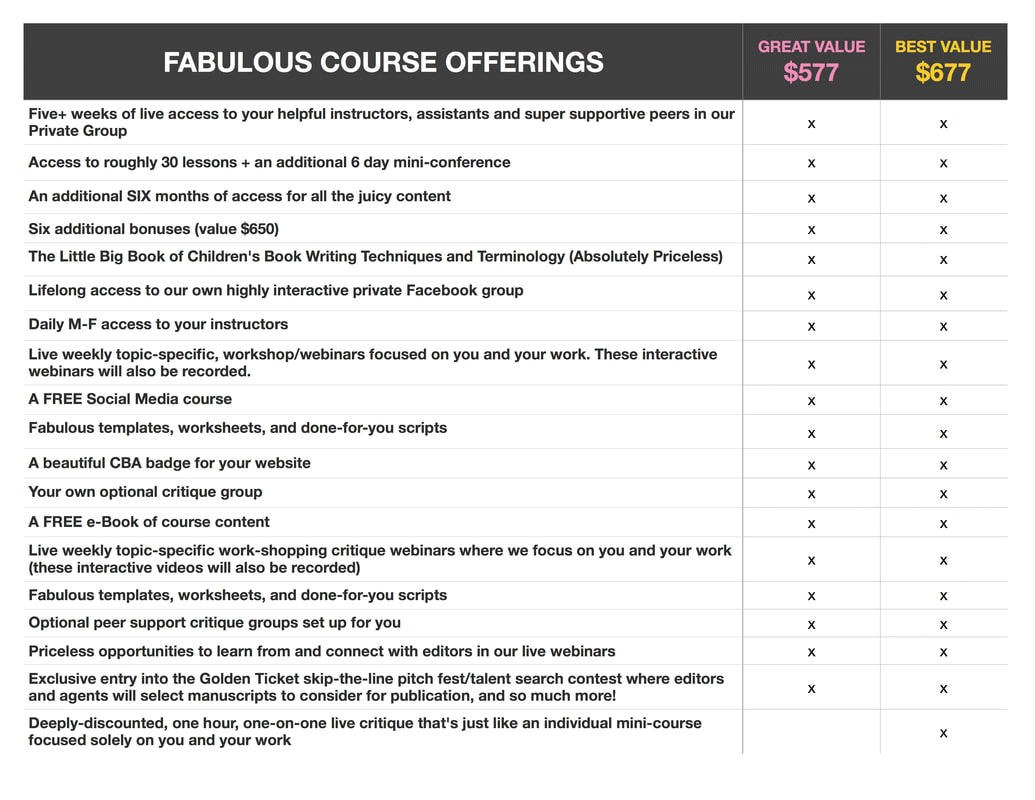 *The pink price above is for our Bonanza Big Bonus Level and the yellow price is for our Success Levels, which include intensive critiques and mentoring sessions*
Registering for the Craft & Business of Writing Children's Picture Books is an incredibly useful investment in your career with a priceless return on this investment plus it comes with a money back guarantee that if you fully participate and do the work, if at the end of a year you don't feel that you learned a lot, we'll give you your money back.
PLUS!!!

Enroll now with any of the links above and purchase the fabulous instant access
Let's Get Funny: Writing Humor for Kids course at HALF-OFF for the crazy low price of $162.50 and start it today! Featuring the Queen of Silly.


Here's a short testimonial from former student and course assistant Melissa Stoller
who now has four books published and two more coming!






And here's one from Nancy Churnin who now has six books published with more on the way!

BUT WAIT THERE'S EVEN MORE!!!
We've Got Even More Bonus Material!
Learn From Amy Fitzgerald, Senior Editor at Lerner Publishing Group in this FABULOUS EXCLUSIVE EXTRA SPECIAL BONUS, which will help add even more value to your writing no matter what kind of writing you are doing. Even if your story is serious, just about any kind of writing can use some light humor.
As the newly invented saying goes - with picture books - a little levity, combined with brevity, makes for a wonderful story.
Just think. Whether you are a completely clueless beginner or an award-winning author or illustrator, you can...

- Write a fresh children's picture book story from start to finish or jump in with one of our suggestions
- Polish an existing children's book for publication
- Radically improve your chances of publication or getting an agent
- Write a story that you can later illustrate to increase your chances for publication
- Create a targeted cover letter ready to send to your ideal editor or agent!
- Participate in weekly critiques and our super interactive private FB group
- Have lots of fun
- And have all sorts of opportunities that you wouldn't get anywhere else
Join former students who have now received over 360 contract offers and others who have signed with their dream agents. Here's a wee video from former student AND NOW MULTI-MULTI AWARD-WINNER Yuyi Morales.

Still a little unsure? Here are some more testimonials from amazing students who have taken this transformative journey before you, all of whom are now multi-published!

Marcie Colleen is now multi, multi published with a rocketing kidlit career!

Jenny Kouts is also multi published and doing great in Greece! Yay Jenny!

And here's Danielle Dufayet, now published with two books and more on the way!

And how about this for our awesome guest contributors? Some of the best of the best in the business - some of whom are also my beloved friends - are ready and waiting to share incredibly helpful information to guide you:

In a recent course, someone mentioned that our programs are the equivalent of 20 conferences and in some ways they are. We have 27 experts (including the co-instructors) bringing a wealth of expertise and in-depth knowledge You might notice that we end with 2 social media experts because we do everything in our power to help our students succeed in the contemporary publishing landscape where having a social media presence is becoming more and more important.
Is this going to be the year for you?
Our guest contributors will speak to you in custom created videos and written interviews sharing their perspectives on everything from writing tips and secrets on how they structure their books, researching and writing non-fiction, writing biographies, crafting perfect rhymes, creating luscious language, working with plot, getting rejected and keeping on going, what they look for in buying books, what they look for in submissions, creating an authors platform to make you more attractive to publishers and so much more.
Children's Book Academy Results
• Getting a truly powerful education in how to write and submit a children's picture book story

• Lifetime knowledge of how to write that story and cover letter
• Understanding of how the illustration process works
• Discovering how to find that "perfect for you" publisher or agent and how to submit to them
• And much more
Many of Mira's students have published or received contract offers (over 360 books and counting), re-energized their careers, and/or landed agents. Former students have won just about every North American award including the Caldecott honor, Jane Addams, and Pura Belpre, among others, and agents are responding super favorably to graduates' work. As you'll see, we work incredibly hard for you and all we ask is that if you get published, you send us an autographed copy of your book or if it becomes a movie, we get to join you in a premiere somewhere :)
Click on one of the three buttons below to get started today!

---
We are over the moon excited about this amazing opportunity for you to grab a rare opportunity for a one-hour, one-on-one in-person critique with either Fabulous Executive Editor Christina Pulles, or Editor Julia Maguire!
First is Albert Whitman Executive Editor Christina Pulles who has said YES to doing a limited number of critiques with us. There is only ONE of these left! Click here to get started! And don't forget that case-sensitive 19PBLove discount code (sorry, we can't change it later if you forget to use it).

Or go for Penguin/Random House/KNOPF Editor Julia Maguire who is also a high level acquiring editor. Grab a critique with Julia right now and save $70 right here!

---
Here's a tiny sneak peek from a much larger video interview with Marsha Diane Arnold where she shares words of wisdom for beginning writers. In the full interview Marsha shares about her writing process, how she embeds or unearths deeper meanings in her stories, and how she crafts character-driven stories. She's pretty fabulous as are our other gifted contributors.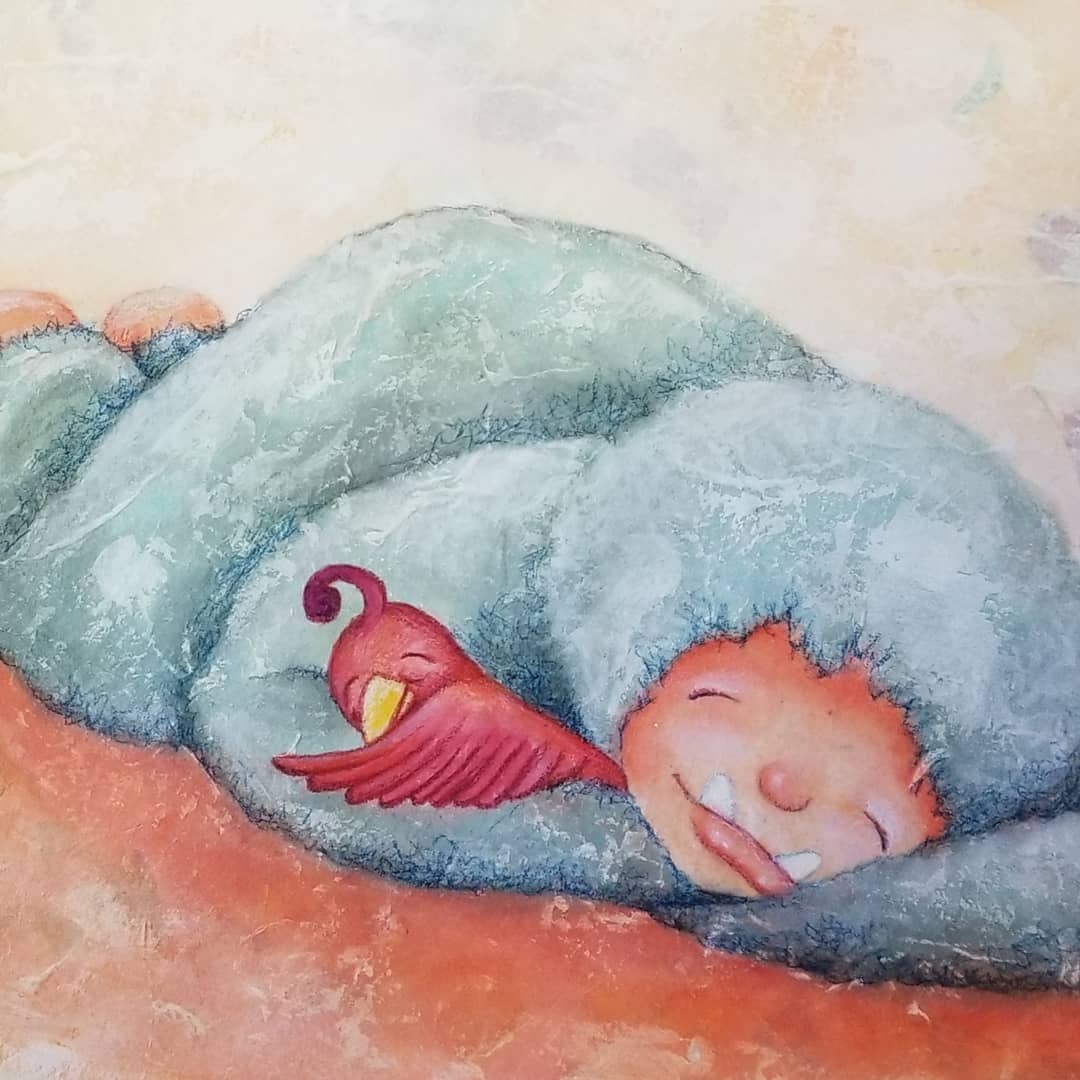 "I just completed the Craft and Business of Writing Children's Picture Books. The wonderful Mira Reisberg is so incredibly generous and knowledgeable that the past five weeks have been filled with resources, information and practical applications that I can't wait to implement into my own writing. I feel so inspired and feel like my inner writer is blossoming, all thanks to the marvelous Mira. I highly encourage you to take any of Mira's courses. You will not be disappointed and the tools that she will bestow on you will propel you onward."

- Tanja Bauerle, Author, Illustrator & CBA Graduate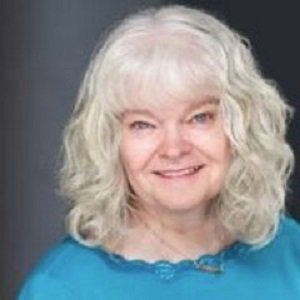 "For the past five weeks I've been a student at Dr. Mira Reisberg's Children's Book Academy....I came away with a renewed sense of focus and a conviction that isn't enough to write good picture books--children deserve great picture books and it is up to writers to rise to the challenge. Seriously, thanks, Mira.

- Wendy Greenley, Author "Lola Shapes the Sky" CBA Graduate more Here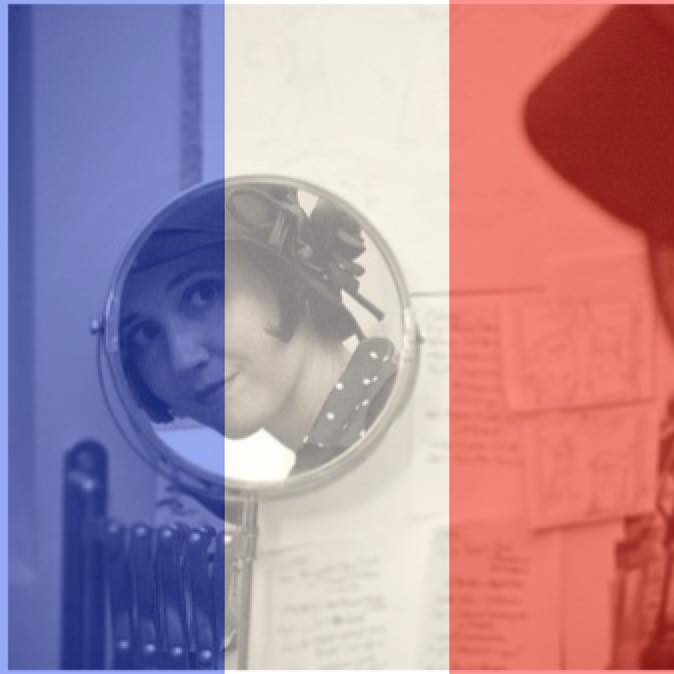 "Dr. Mira Reisberg is an excellent teacher. She pushes you to do your best, but in such a supportive and nurturing way. The Children's Book Academy improved my writing skills tenfold. I feel confident in submitting my manuscript and ready to write more with my newly acquired knowledge"
- Danielle Heitmuller, Author, Illustrator & CBA Graduate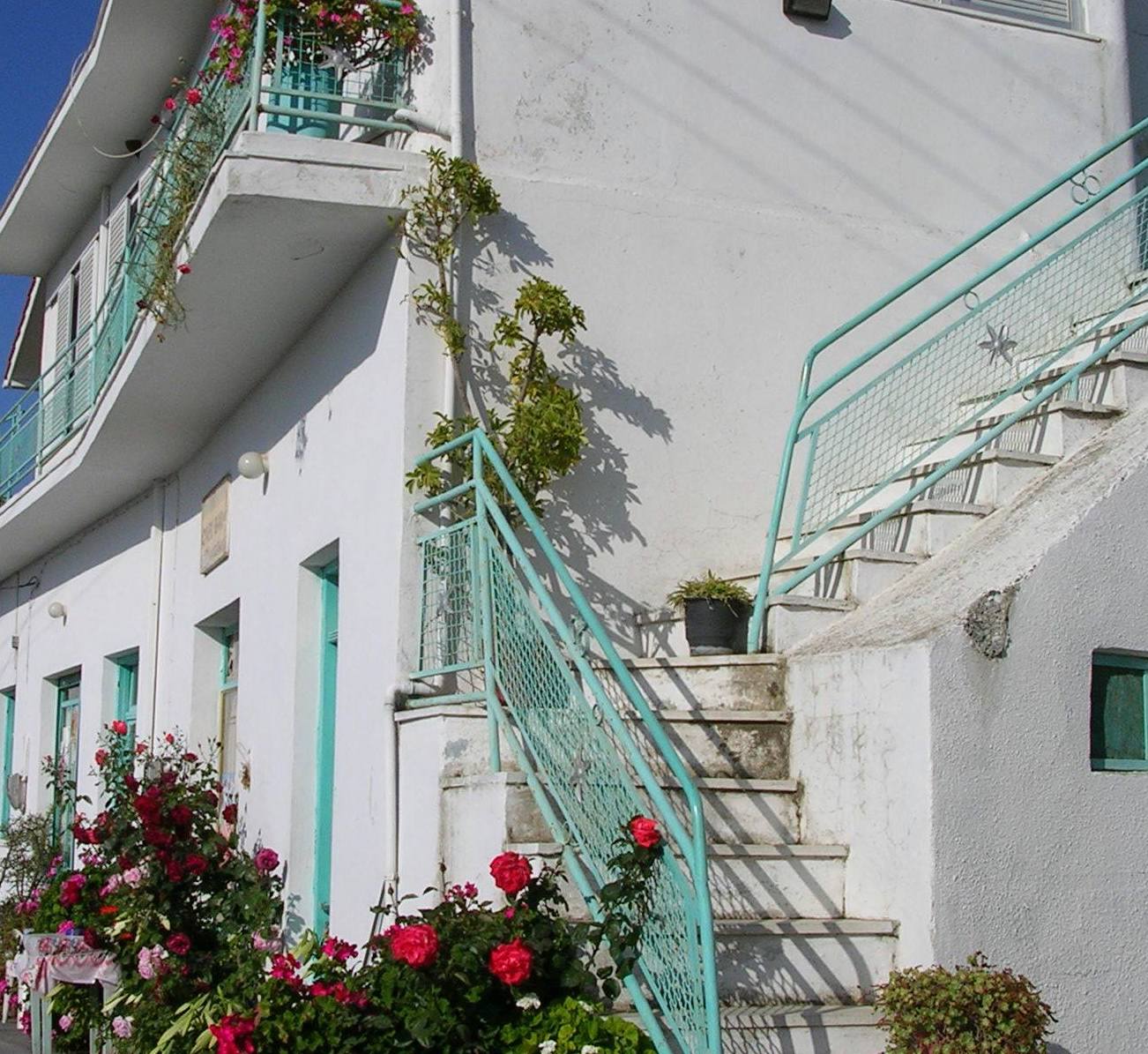 "One of the truest truths of writing is that we never know it all, we rarely face the same challenges with the next book that we met with the last. Consequently, we're always learning. I've taken two courses with Mira Reisberg's Children's Book Academy, although I had my doubts, at first, that an online class would be satisfying. But it had been too long since I'd had the opportunity to take any class, anywhere, and I decided to give it a try. I wasn't disappointed. I learned a lot in each class and of course...I'm looking forward to the next."

- Audrey Couloumbis, Author & CBA Graduate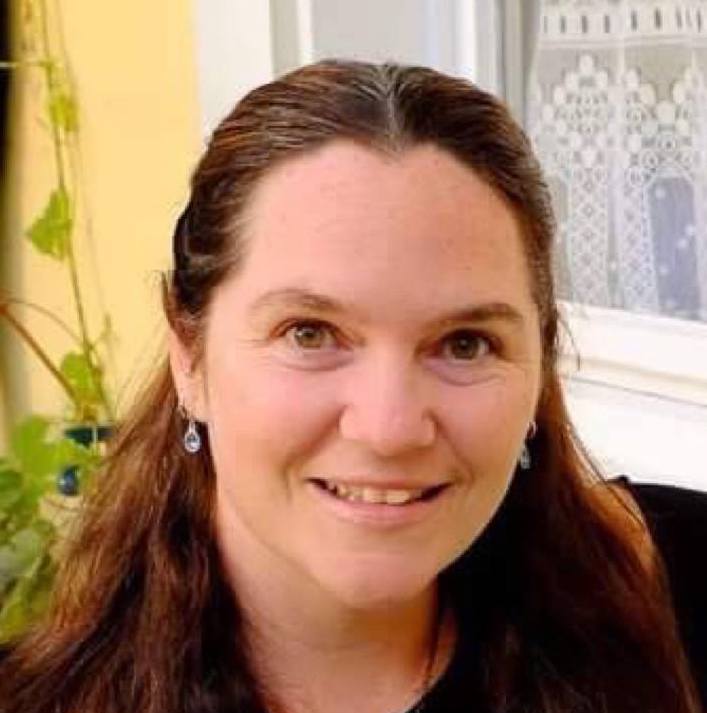 "Just completed five weeks with the Children's Book Academy...and I have to say: it was SUPERB--FANTASTIC. The class has so inspired and equipped me, that I've been more intentional about submitting, working, pitching, querying...and writing. I have some new, great, practical "tools" in my writer's toolbox that I didn't have before. I've left with a new fantastic critique group, an e-book with all the information, access to the website for awhile longer, and Mira. Mira is amazing. Since the class ended(a couple of weeks ago). I've won second place in the Perfect Character Pitch Contest. I submitted a book to a publisher I've worked with before (SNAP Leare

- Marcy Pusey, Author, Speaker, Coach & CBA Graduate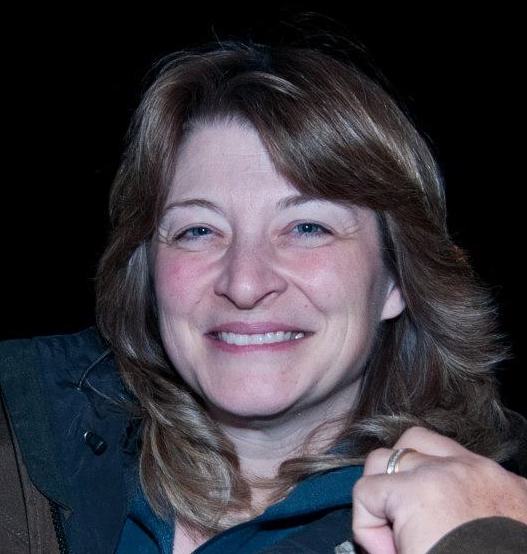 "I thoroughly enjoyed the online format of the Craft and Business of Writing Children's Picture Books! Every weekday there was a new lesson posted with lecture notes and informative videos from other children's Book authors [and editors, agents, and book sellers]. I had an idea for a picture book, but as a new writer I did not know how to get started. What I especially liked about this class was our small critique groups and the one-on-one critique with Dr. Reisberg. Dr. Reisberg understands the children's book industry and her feedback and continued encouragement have been wonderful!"

- Melanie Moschella, Creator & CBA Graduate
Frequently Asked Questions
What kinds of formats will there be?
Most of our courses are a combination of lessons, worksheets, and interviews with experts. Sometimes these are in video format, other times not. With interactive courses, there is also a very active Facebook community page and weekly critiquing webinars, making it very lively and lots of fun. It is a multi-modal approach that works well for different people learning styles.
Who will benefit from this class?
Anyone who has a passion or interest in writing or illustrating books for children.
When does the class start?
If this is an instant access course, access starts today for a full year. If it is an interactive course, the dates will be towards the top of the page with 6 months of additional access, which often ends up being much more. Interactive courses also often include an e-book of course materials.
Are there any specific time requirements?
No. The only time sensitive areas are if you are in an interactive course and want to submit your work for a live webinar critique, there is a specific deadline, and if you join one of the optional critique groups you need to honor your group's critiquing timeline. The weekly webinars also happen at a specific day and time provided in advance, but if you can't make it live, they are also recorded for later viewing.
Do you offer refunds?
We are so sorry, but there are no refunds. Because we give bonus passwords or access to the course at the time of purchase, it is impossible to offer refunds. We appreciate your understanding. However, we do offer a 100% learning money back guarantee for interactive courses, that if you read the lessons, participate and do the work, and at the end of a year, don't feel that you learned a lot, we will refund your money in full.
What do I do if I have further questions?
You can email Mira directly at
[email protected]
with the title of the course in the subject head.