Learn to Master Social Media
With This Instant Access Course at the Children's Book Academy
You'll Learn All You Need to Know About Marketing Yourself to Your Audience and Prospective Employers

This course is designed to walk you through setup and use or 'posting' on the most popular social media platforms. As a rule we always tell authors and illustrators only to create the types of pages that you know you'll be using often. If you're not going to post on that platform regularly, it's best that you just refrain from creating an account.
---

Your Fabulous Facebook Lesson
From signing up to finding friends and sharing posts - don't worry we'll will be covering all of it! For both PC and Mac set ups!
Facebook is an ever-growing world of connectivity that effortlessly links many of your social media accounts, making it easier to post things on each one. Facebook is no longer simply for family and personal accounts, Facebook businesses are thriving and it's free! Rather than trying your hand at creating a website that can get quite expensive - you can create an author page on Facebook.

---

A Totally Timely Twitter Lesson
Twitter is an essential networking tool for any writer, illustrator, etc. With Twitter, you can create a fan base and keep them interested. Fans always want to know what their idols are up to and it's great for a quick message on the go.
Hashtags are a great way to find yourself on the same pages as others in your field. It's also a great way to grab the attention of perspective fans and employers.

---

The Perfect Pinterest Lesson
Pinterest is a really fun social media platform. It's a bit different than most social media tools and is great not only for artists, but for writers as well! It's a fun and simple way to organize your thoughts, dreams and inspiration.

Not to mention, your fans can get a look at your style and the inspiration you use to create the literature that inspires them. After all, how often do you get an inside look at what drives your favorite authors and illustrators?

---

Instagram for Inspiration and Participation
Let's talk about Instagram. Instagram is yet another social media platform. Instagram is inspired by the good old days of Polaroid cameras and the new trend of taking pictures wherever you go, thanks to the ease of smartphones. It brings together the best of both worlds.

Instagram is a convenient way to give perspective editors, publishers, agents and your fans a look into your daily projects and the events you attend, as well as your writing and illustrating style.

---
LinkedIn Networking
LinkedIn is a great social networking site for connecting with other professionals and job hunters, and is great social media tool used to boost your social networking. LinkedIn is different from most social media in that it's a much more professional outlet to gain connections and let future connections know your qualifications.

Within LinkedIn you can create a profile that showcases not only your employment history, but your affiliations, volunteer work and references from people who know you well. This allows editors, publishers and agents a look into your professional life.

Your Instructor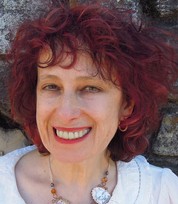 Dr. Mira Reisberg is the Director of the Children's Book Academy and an acquiring Editor and Art Director for Clearfork Publishing/Spork. She is also a former literary agent who co-teaches most of the courses with her fabulous faculty. Mira has published best-selling and award-winning children's books herself, and helped many authors and illustrators make and get wonderful books published. In fact, Children's Book Academy students have published or contracted over 370 books so far!
Course Curriculum
Welcome
Available in days
days after you enroll
Lessons
Available in days
days after you enroll
FAQ
What kinds of formats will there be?
Most of our courses are a combination of lessons, worksheets, and interviews with experts. Sometimes these are in video format, other times not. With interactive courses, there is also a very active Facebook community page and weekly critiquing webinars, making it very lively and lots of fun. It is a multi-modal approach that works well for different people learning styles.
Who will benefit from this class?
Anyone who has a passion or interest in writing or illustrating books for children.
When does the class start?
If this is an instant access course, access starts today for a full year. If it is an interactive course, the dates will be towards the top of the page with 6 months of additional access, which often ends up being much more. Interactive courses also often include an e-book of course materials.
Are there any specific time requirements?
No. The only time sensitive areas are if you are in an interactive course and want to submit your work for a live webinar critique, there is a specific deadline, and if you join one of the optional critique groups you need to honor your group's critiquing timeline. The weekly webinars also happen at a specific day and time provided in advance, but if you can't make it live, they are also recorded for later viewing.
Do you offer refunds?
We are so sorry, but there are no refunds. Because we give bonus passwords or access to the course at the time of purchase, it is impossible to offer refunds. We appreciate your understanding. However, we do offer a 100% learning money back guarantee for interactive courses, that if you read the lessons, participate and do the work, and at the end of a year, don't feel that you learned a lot, we will refund your money in full.
What do I do if I have further questions?
You can email Mira directly at [email protected] with the title of the course in the subject head.