Over the years we've compiled oodles of helpful, insightful, and lovely book reviews of some of our favorite children's books.

We've got a bit of fiction and non-fiction as well as many different styles of writing and illustrating for you.
- Fabulous Fiction Book Reviews: Oodles and oodles of fiction favorites for kids of all ages. Get a look inside many the of the books that help make KidLit industry great! You'll also find some handy tips from me, Dr. Mira, on how these captivating books were created.

- Marvelous Non-Fiction Book Reviews: Though there are less of these videos, you'd be surprised at the plethora of non-fiction books for kids. The authors and illustrators often take years to research and prepare for these timeless stories that teach children all about our beautiful world.

- A Focus on Children's Book Illustration: These videos also take you through children's books like the aforementioned sections, however, these videos contain art from some of my FAVORITE illustrators! As an artist, I absolutely LOVE breathtaking and simplified images alike! They're all beautiful in their own way bringing exactly what's needed to the book.
If You Are Already a Member, Just Click on the Page Below That Best Suits Your Needs or Heck - Browse Them All! Click here if you'd like to join before January 31st.

Course Curriculum
Fiction Books
Available in days
days after you enroll
Non-Fiction Books
Available in days
days after you enroll
Children's Book Illustration
Available in days
days after you enroll
Your Instructor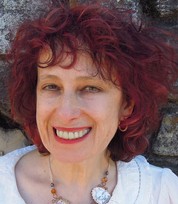 Dr. Mira Reisberg is the Director of the Children's Book Academy and an acquiring Editor and Art Director for Clearfork Publishing/Spork. She is also a former literary agent who co-teaches most of the courses with her fabulous faculty. Mira has published best-selling and award-winning children's books herself, and helped many authors and illustrators make and get wonderful books published. In fact, Children's Book Academy students have published or contracted over 370 books so far!