If you'd like to write (and/or illustrate) a wonderful chapter book, or a chapter book series, this is the course for you!
The Chapter Book Alchemist is a 5-week career-changing Self-Paced On-Demand e-Course that you can start RIGHT NOW IN THE COMFORT OF YOUR HOME with FIVE Glorious Weeks of Empowering, Creative, and Fun Content and a WHOLE YEAR'S ACCESS AT A FABULOUS PRICE!!
 Please read on....

Do you find yourself wanting to write longer stories with stronger character development and a deeper plot for 6-9 year old readers? Since picture books these days are skewed more and more towards very young children with very short stories, maybe you are a chapter book writer?
Want to break beyond the restrictions of the current picture book market and enter a less competitive and much needed market? 



Did books like Junie B. Jones, Clementine, Coraline, Sarah Plain and Tall, Little House on the Prairie, Frog and Toad, Harriet the Spy or juicy nonfiction chapter books help you become a lifelong reader or perhaps even inspire you to become a writer?



Are you an artist or illustrator looking to explore a new publishing market?

Then the Chapter Book Alchemist e-Course is for you!!

---
Learn to Write a Novel in 5 Fun-Filled Weeks - Where We Will Help You:
• Become a Better Writer and/or Illustrator
• Open Doors to New Publishing Opportunities in Less Competitive but Needed Genre
• Learn About Character Development and Plot and So Much More
The course is designed to be time flexible in that you can access the materials at any time night or day and will remain available to you for a WHOLE YEAR. Our goal is to give you the most empowering and generous experience we can in an incredibly flexible format!

With younger, shorter picture books, parents wanting kids reading earlier, kids wanting to look more sophisticated by reading novels, and the wiggly line between older chapter books and younger middle grades, this course is a must have for any writer!!!
Younger chapter books range anywhere from 1500-6,000 words while older chapter books can go up to 15,000 words dancing on the edge and crossing over the line into the middle grade. We will teach you how to write both younger and older chapter books in both fiction and even more needed non-fiction forms.
---
Just Listen to What Some of Our Former Students Have to Say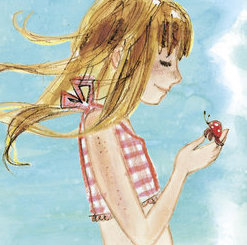 "I've taken two courses with Mira Reisberg's Children's Book Academy, although I had my doubts, at first, that an online class would be satisfying.... I wasn't disappointed. Even though I've had the good fortune and the pleasure of working with three top editors during my career, I learned a lot in each class and of course, there's always the joy of mastering a new writing form."
- Audrey Coulombis, Newbery Honoree


"The chapter book course is a must for anyone interested in writing for children. Every week you are exposed to information about the industry, the craft of writing, and professional advice and opinions. And for illustrators like me, there are also videos and lessons about illustrating for chapter books, too! There are so many opportunities to have questions answered, get inspired by others, and receive critiques to make your story the best it can be. Between the webinars, the daily lessons, and the suggested activities, you are getting far more for your money than you could have possibly imagined"
- Angela Padron

"This course has been more helpful than I would have imagined. I have taken writing courses on-line before and believe me there is a lot more content and interaction in this one. The promises are all true and then some. The extras as far as interviews and interaction with other professionals are well worth the money. Classmates are friendly and from all over the globe. Having only written picture books before going into chapter books was a bit scary at first, but the encouragement and guidance helped tremendously. If you have a story floating around in your head, now is the time to get it out there on paper. You never know till you try it."
- Irene Bouchard

"I have really enjoyed being a part of the chapter book course. I must admit, I had not written in over two years, but thanks to your course and the wonderful gals that are a part of my critique group, I feel MOTIVATED to write again! I'm learning so much! I LOVE your information, especially the simple to follow exercises. They have really given me guidelines and structure for my writing!"
- Joyce Evans
So what exactly is a chapter book? (in 3:02 minutes)

---
Meet your award-winning fearless leaders who will help you navigate writing (and/or illustrating) your own chapter book - Hillary Homzie and Dr. Mira Reisberg!

Join award-winning chapter book author Hillary Homzie (former New York City comedian and Hollins University children's book MFA writing faculty) – our resident Chapter Book Alchemist, with Dr. Mira Reisberg and our fabulous industry experts as we help you transform and transmute your ideas into pure gold.
Hillary has published both tween and chapter book novels including the comedic chapter book series Alien Clones From Outer Space (S&S), which is currently being made into an animated television series. During the summers, she teaches in the graduate program in children's writing at Hollins University. A former sketch comedy performer in NYC, Hillary and Mira have infused this course with tons of instruction, humor, heart and meaning for what will be a once in a lifetime experience.

---
Here's a Wee Video from Hillary

Because this course has shifted from an interactive course to a take-at-your-own-pace course at a MUCH lower price, we no longer offer interactive elements like the weekly webinars or the critique groups mentioned below in the testimonials. If you'd like an interactive course, check out our Middle Grade Mastery course or The Craft and Business of Writing Picture Books.
Click the pink button to register FOR THE CHAPTER BOOK ALCHEMIST EXTRAVAGANZA On-Demand e-course FOR ONLY $247!!
Get ready to work and play with the bountiful materials in the Chapter Book Alchemist e-course today for a whole year's plus access to a jam packed fabulous course!
---
If you are feeling girlie, click the pink button to register for only 247 (and there's even a sweet payment plan).

---
OR Click the next green button and you'll get the ENTIRE COURSE + a ONE-HOUR INDIVIDUAL MENTORING SESSION with Hillary Homzie! This is an amazing deal at only $357 and we have a lovely Payment Plan opportunity here too!


---
Meet Some of Our Brilliant Guest Contributors!!!

Mallory Loehr - VP & Publishing Director, Random House & Golden Books for Young Readers. Author/Editor of the Magic Tree House Series.
Katie Carella Branches Editor (an exclusively Chapter Book imprint of Scholastic books)
---

Victoria Rock Editor at Large for Chronicle Books and Ivy + Bean Editor plus MANY other great books.
Annie Barrows - author of the awesome Ivy + Bean series and other great books!
---

John Steven Gurney - prolific chapter book illustrator including the A-Z mystery series among many others.
---

Candice Ransom - prolific Author of dozens of chapter books, including 18 Boxcar Children chapter books.
---
Hugh D'Andrade - book illustrator, cover designer, and San Francisco Art Institute illustration instructor.

---

Deborah Halverson - fab freelance Editor at DearEditor.com, award-winning author, currently working on a chapter book series.

---

Nancy Ruth Patterson multi-published award-winning chapter book novelist and epic conference presenter.
---

Pamela Turner - Science & nature nonfiction chapter book author will share all sorts of NF goodness!!
---

Chelsea Couillard-Smith- 2014 Newberry judge, acquisitions librarian for 28 branches and wonderful person.
Karen Goldman - first time chapter book author of Jordan and the Dreadful Golem.

"The Children's Book Academy Chapter Book Course is phenomenal. Not only have I learned the tools for creating a compelling chapter book, but I've also gained knowledge about the industry and insight into illustrating. The content of the course is rich, the critique groups are supportive and the teachers are responsive and helpful. I wrote an entire chapter book in the first four weeks of the course and I couldn't be more thrilled!"
- Kirstine Erikson Call
And That's Just For The Course!

Listen to What Our Former Students Have to Say About Our Talented Mentor For the Course - Miss Hillary Homzie!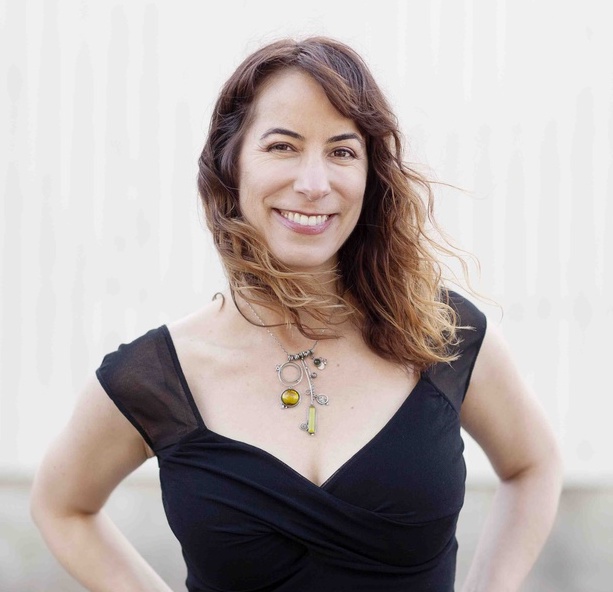 "Hillary is a kind yet honest manuscript midwife. She encouraged me and helped bring out my best work, in a compassionate manner."
- Rachel Victoria Rodriguez, award-winning Author of Through Georgia's Eyes and Building on Nature: The Life of Antoni Gaudi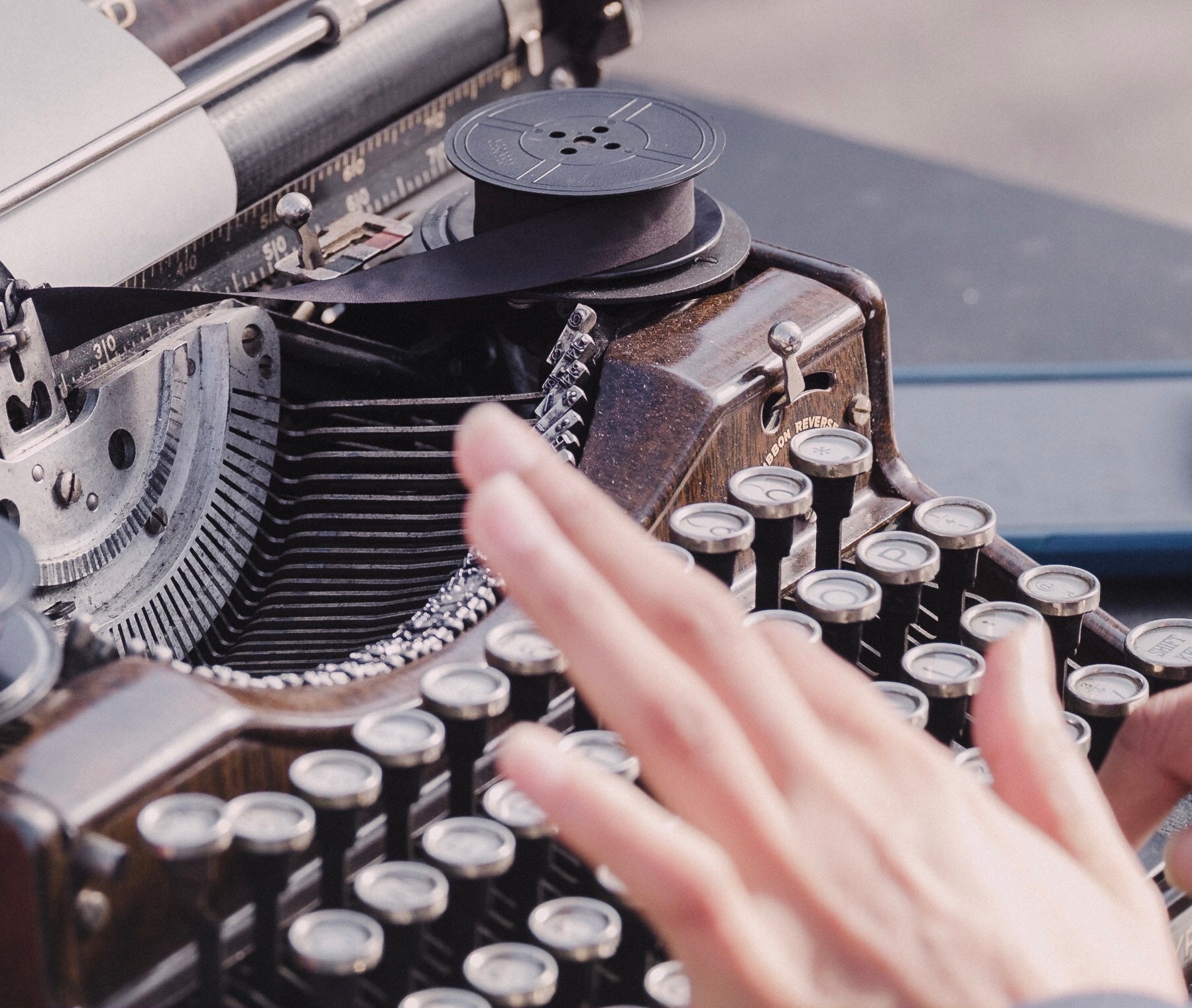 "Hillary is a master teacher and editor. Applying her wisdom and suggestions helped me attract a top agent and sign with her."
- Leslie Farwell, Chapter Book Writer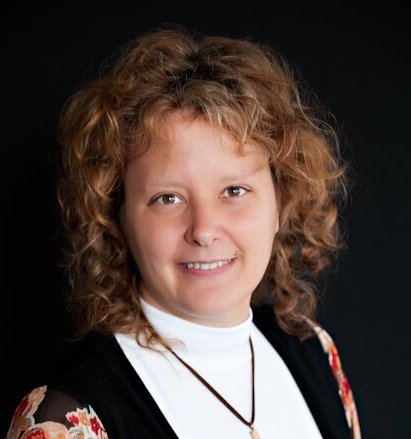 "Hillary is a dynamic teacher whose expertise and engaging style energize and inspire students. She knows her field and can convey elements of craft with a brevity and accessibility that students find invaluable from the composition stage through the many layers of revision. Her editorial skills are on par with her teaching, which means that writers seek her out and see the fruits of her feedback in their writing and, in many cases, in contracts from publishers. She's an exceptional teacher-editor I wholeheartedly endorse her."
- A LaFaye, Scott O'Dell award-winning author and associate professor of creative writing at Greenville College

"Hillary's input has been invaluable to me. I trust her opinion as she has helped me to nurture several "babies" into the marketplace....Her suggestions are right on.... I would recommend her to anyone."
- Sara Lynn, Children's Book Author

Frequently Asked Questions
What kinds of formats will there be?
Most of our courses are a combination of lessons, worksheets, and interviews with experts. Sometimes these are in video format, other times not. With interactive courses, there is also a very active Facebook community page and weekly critiquing webinars, making it very lively and lots of fun. It is a multi-modal approach that works well for different people learning styles.
Who will benefit from this class?
Anyone who has a passion or interest in writing or illustrating books for children.
When does the class start?
If this is an instant access course, access starts today for a full year. If it is an interactive course, the dates will be towards the top of the page with 6 months of additional access, which often ends up being much more. Interactive courses also often include an e-book of course materials.
Are there any specific time requirements?
No. The only time sensitive areas are if you are in an interactive course and want to submit your work for a live webinar critique, there is a specific deadline, and if you join one of the optional critique groups you need to honor your group's critiquing timeline. The weekly webinars also happen at a specific day and time provided in advance, but if you can't make it live, they are also recorded for later viewing.
Do you offer refunds?
We are so sorry, but there are no refunds. Because we give bonus passwords or access to the course at the time of purchase, it is impossible to offer refunds. We appreciate your understanding. However, we do offer a 100% learning money back guarantee for interactive courses, that if you read the lessons, participate and do the work, and at the end of a year, don't feel that you learned a lot, we will refund your money in full.
What do I do if I have further questions?
You can email Mira directly at
[email protected]
with the title of the course in the subject head.

Just sign up right here for THE CHAPTER BOOK ALCHEMIST EXTRAVAGANZA

Instant-AccessOn-Demand e-course FOR ONLY $247!!!

---
Get ready to start working and playing with the bountiful materials in the Chapter Book Alchemist e-course today for a whole year's plus access to a jam packed fabulous course!

Click the pink button below to register at only 247.00 :)


---
And if you really want to go for it - sign up for an extraordinary one hour critique with Hillary Homzie for only $357 right here or click the green button below.


And, now for a sneak peek at what we'll be covering within the course!






Week 1:


What is a chapter book and why are they important?


What is a Chapter Book?
Chapter Book Genres
Easy Readers Versus Chapter Books
Early Chapter Books vs Older Ones
Who's Your Reader?
Writing Tips & Exercises

Hooks




Week 2:


Series or Single Title? Writing each one.


Where to Get Ideas?
What is a Single Title?
What is a Series, Why Are They so Popular, and How do I Write One?
The Two Kinds of Series Fiction

Writing Nonfiction Chapter Books
Chapter Heads as Mapping




Week 3:


Writing great chapter book characters.


Creating Compelling Characters
Constructing a Unique Perspective
Creating a Contrast Character

Unique Diction
Making Your Character's Names Memorable
Character Development



Week 4:


Writing Great Chapter Book Plots That Help to Sell Your Story


Motivations and Desires
Hooking Your Readers
Narrative Structure
Making Your Setting Work for You
Characterization and How it Supports Conflict

The 8 Main Plot Points in Chapter Books




Week 5:


Selling Your Chapter Book Stories


The 25 Essential Questions to Ask Before Sending
Professional Editors for Hire?
Getting a Clean Copy and Beta Testing

How Do I Know I Am Ready?
Meeting an Agent
What NOT to Do
with


Contributions from editors, agents, a Newbery judge, and fabulous published chapter book authors
Weekly exercises and inspirational quotes
Bonus chapter book and illustration materials
A brand new section on character development
A pacing and plotting template that shows you at approximately what page number certain points should be hit and much more!
---
Are you up for this adventure at this incredibly low price? If so, click the button below!

For this fabulous course at the GREAT Price of only $247!!


---
For the even more fabulous I AM READY FOR SUCCESS with Hillary for only $357!!! Click the pink button below!

***Includes: everything in the Big Bonus PLUS one full hour, in-person via Skype or phone, potentially life-changing critique with Hillary Homzie!!!