I've been writing quite a few newsletters of late, some of them in support of our awesome upcoming illustration course, which is going to be quite the game-changer for students brave enough to join us. I am incredibly excited about the incredibly innovative new techniques that we'll be introducing and the new live industry guests and skip-the-sludge-pile Golden Ticket judges who will be joining us. Click here to take a peek at just some of it!
Anyway, if you are not a member of our tribe receiving free newsletters, special goodies and freebies, do join us here http://bit.ly/CBA-Tribe-SignUp
We've been doing a series of email newsletters about 5 Caldecott winners and honorees, who have generously contributed to our course starting with this one, which is a bit of an overview of what the Caldecotts are and some insider information on the great Lane Smith, super-gifted creative and mentsch extraordinaire. So I decided to repost this one here as I have to do critiques of books that I'm art-directing from two of last year's students tonite as well. I hope you enjoy it.
Everyone starts somewhere in their children's book illustrating or writing journey including Caldecott and Newberry award winners.
Named after a mostly-forgotten nineteenth-century English illustrator and first awarded in 1937, the Randolph Caldecott Medal annually recognizes the "most distinguished" illustration in American children's picture books. (The equally prestigious Newberry is awarded for the best writing in American children's books.) Each year, there is one winner chosen, while a handful of runner-up illustrators also receive Caldecott Honors. In short, it's the winning, or honor, medal everyone wants on their illustrated book. In the course we gathered FIVE amazing Caldecott winning illustrators who generously shared their secrets behind being award-winning illustrators to help both writers and illustrators learn about this wonderful craft. Tomorrow or Tuesday Dec. 2nd, our final one in the newsletter series (about Antoinette Portis ) will be going out early in the morning.
But meanwhile, let's start with the first one that we sent out.

Meet Lane Smith! A Caldecott Illustrator with a huge heart and oodles of experience to share. Lane shares some great illustration secrets and suggestions for those who love to experiment.

Lane is famous for his experimentation with techniques, with an emphasis on simple compositions employing loads of texture. Although most known for the groundbreaking, The True Story of The Three Little Pigs, all of his work is spectacular. Always inspired by animals and nature, Lane's illustrations have won many awards: the contemplative Grandpa Green received a Caldecott Honor in 2012, as did the outlandish Stinky Cheese Man in 1992.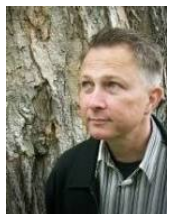 We are incredibly lucky to have Lane contribute to the course in an in depth interview where he shares his highly iterative process for creating award-winning illustrating. Lane begins by doodling on his manuscripts before he turns to creating preliminary sketches. After rough sketches, a book "dummy" (or mini black and white sketch mock-up of the book) follows to insure proper rhythm and pacing. Final tighter sketches address issues of style, texture, etc. After the "dummy" is approved, Lane produces even more preparatory sketches before he launches into the final illustrations.

Adept at many genres, Lane has also enjoyed success as a writer of Middle Grade novels, a genre he relishes because of the freedom it allows him beyond the confines of a 32-page picture book (FYI we cover how to illustrate Board Books, Chapter Books and Middle Grade novels in the course as well). These books are aimed at older readers. Lane frequently riffs on anecdotes and guest encounters from time spent employed as a sweeper at Disneyland in his interview as well as all sorts of other juicy things. One can only imagine!

Learn directly from Lane Smith, Paul O'Zelinksy, Bryan Collier, Yuyi Morales, and Antoinette Portis and others in their beautiful, generous, custom interviews in the Craft and Business of Illustrating Children's Books (CBICB). This course only happens once a year, and it's open for registration right now. CBICB is a magical experience for everyone who joins and participates. And right now, until Tuesday night Dec 3rd 2019, we are offering a $100 course discount for this life-changing learning journey with the 2019ArLove code (even though the course starts January 13th 2020). Click here to check out some of the MANY bonuses and take advantage of that discount. We'd love to have you with us.