A Few Good Tools to Help Make Your Writing Life More Magical

There is no end to the tools a magician uses to create moments of mystery and magic. Cards, coins, and magic wands are just the beginning. Each tool, of course, has its benefits and limitations, but knowing which tools can help, and when, can be invaluable to a magician. The same is true with writing. Of course, you can use a pencil and paper to craft your story, but there are many tools that can improve the writing experience, making getting from idea to finished story, simpler, faster, and perhaps even more fun.
Let's take a look at a few of my favorite tools for writing. First up, a tool that makes organizing and writing your story a piece of cake.
I was first introduced to Scrivener, available for Windows and MacOS, by a fellow writer who swore it was the main reason she became published. After using it, I can see why. If you're a planner (like me), Scrivener comes with a few handy features that make planning and outlining your story a piece of cake. My favorite feature is the Corkboard. This allows you to create index cards which you can use to organize scenes, chapters, or other storytelling elements. The best part is that the index cards can be tied to actual story elements so, once you start writing a scene that's tied to an index card, if you move the scene on the Corkboard, it will also move the scene in your story.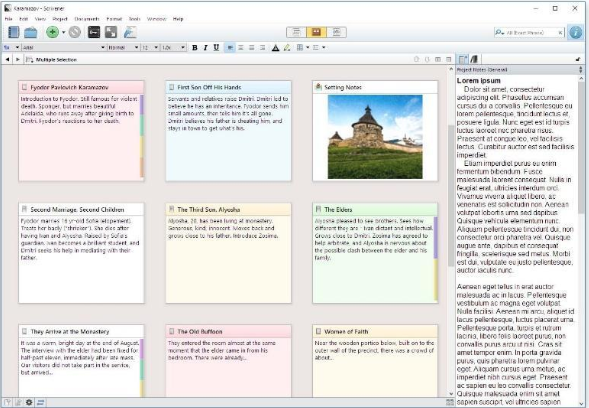 Scrivener also includes an Outliner section which allows you to work with your story in outline form through every stage of the project. Once you begin revisions for your story, you can even view different versions of the manuscript side by side in Scrivener. Once you're ready to start producing copies of your manuscript for your critique partners or for submission, you can use the handy compiler to ensure that every aspect of your manuscript is formatted correctly.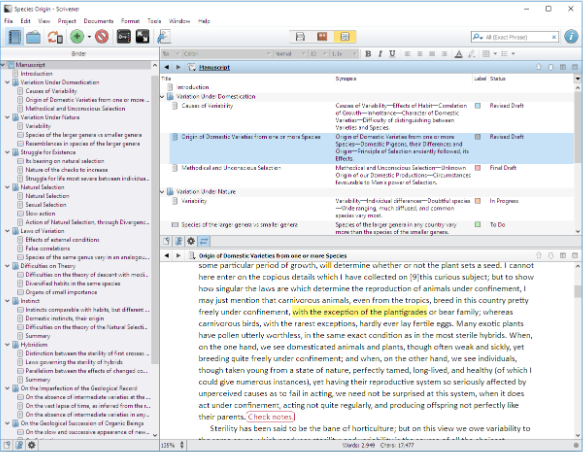 If you haven't tried it, I'd recommend taking a look at the free trial. You may find that Scrivener is a tool that will help push your writing to the next level.
If you've ever tried writing a script of any type (film, play, graphic novel) you've no doubt been plagued by the pain of formatting everything just right. After a while, the formatting starts to overshadow the work, interfering with the creative process. Enter Final Draft. Designed to be used to create scripts of all kinds, Final Draft includes templates for a wide variety of formats. I used it to create the manuscript for my graphic novel, "The Jupiter Deception" and it was an invaluable resource.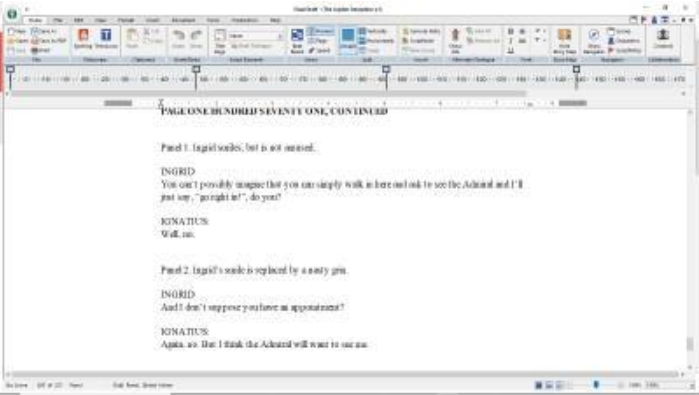 All of the formatting is handled automatically by using just a few simple keystrokes, allowing you to focus on what you're writing. Final Draft also includes a Beat Board, a digital storyboarding and brainstorming section that allows you to brainstorm, plan, and analyze your story before, during, and after the writing. I use the color-coding feature to separate story elements into Acts 1, 2, and 3. This makes it easy for me to see visually where I have too much material, or too little, and then work to get the story in balance.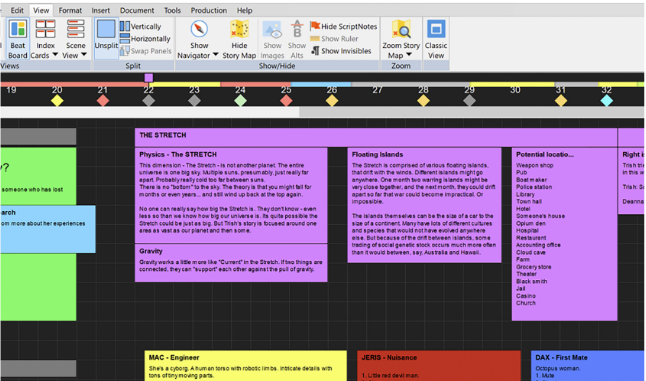 I've tried writing scripts in word processors, but the experience has generally proved to be more work than it's worth. Final Draft made writing a graphic novel script a breeze for me, and it's now my go to tool for graphic novel scripting.
If you're into make lists, or setting reminders for todos, check out Wunderlist. Available for a wide range of mobile devices, and accessible through your favorite web browser, Wunderlist allows you to create tasks, star them if they're critical, set due dates and times, an organize them in a wide variety of ways. I've used it for year to track my daily writing responsibilities (Read 30 minutes, Write 500 words) and also to track larger projects (Complete 1st Draft of a Letter from Home).
image 5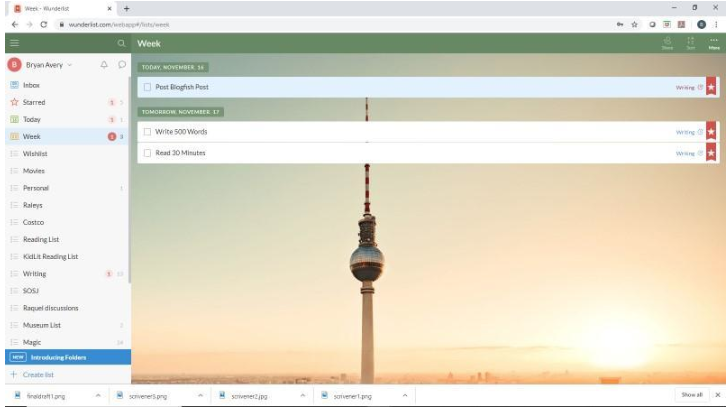 There are even widgets for mobile phones, so your most important Wunderlist tasks are front on center on your home screen. Wunderlist will also email you when tasks are due, making sure you never miss a deadline or goal. This year, I even used it to track my Storystorm ideas. Now, I simply update the task once I'm ready to start writing. Of all the apps I've downloaded on my mobile devices over the years, Wunderlist is one of my all-time favorites.
Well, this all for this month. Leave a note in the comments below with your favorite tools. I'm always on the lookout for something that will help make my writing life easier. Happy writing and have a magical month.