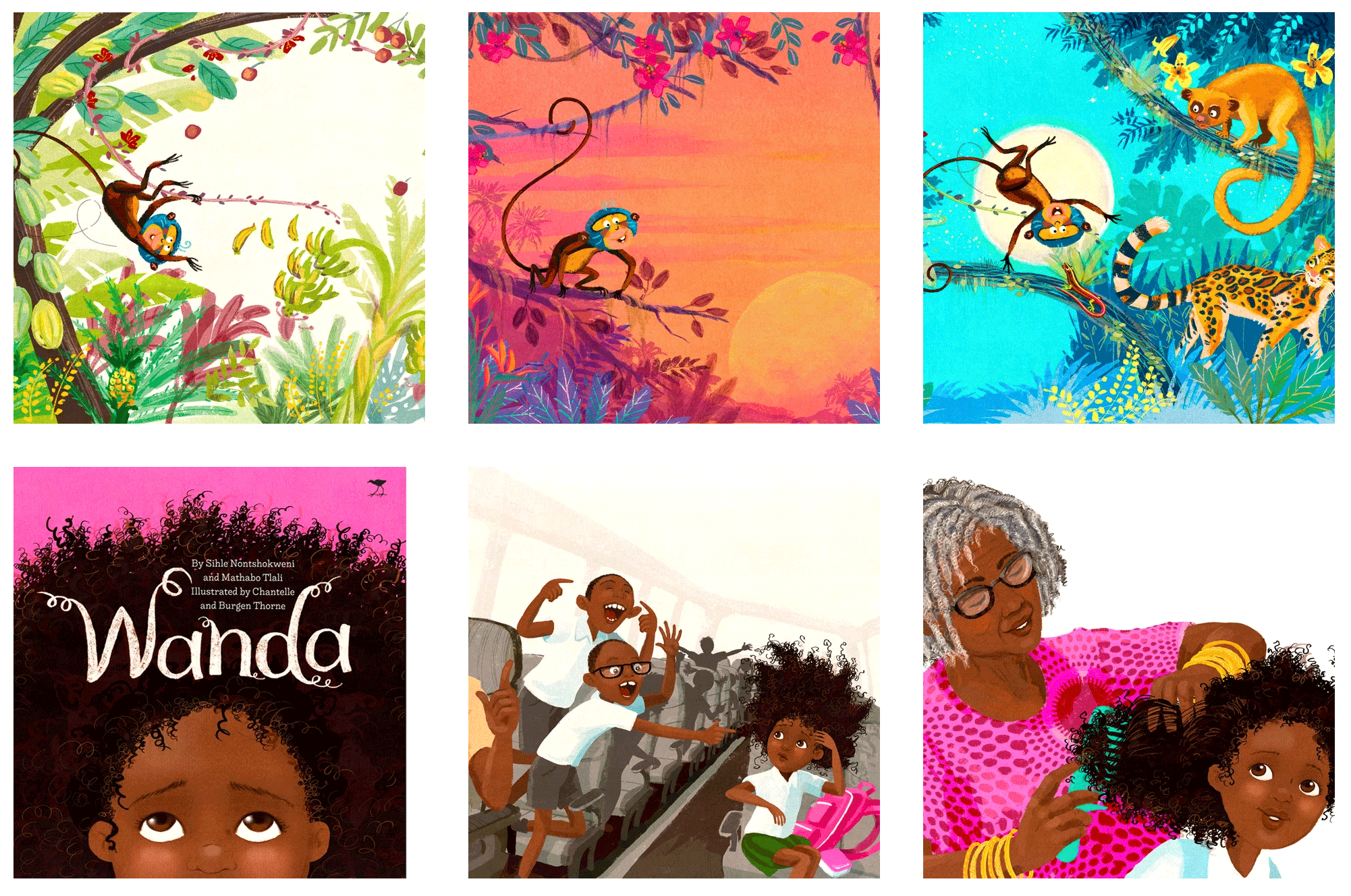 Rescuing the Survivors by Chantelle Thorne
(Intro from Mira) I met and fell in love with Chantelle and Burgen several years ago when they were students in an illustration course that I co-taught here at the Academy. Over the years we've stayed in touch as their careers blossomed and I was able to hire them for a wonderful book, The Real Farmer in the Dell authored by Sandra Sutter. Since then I hired them for another book and when I was setting up a free community illustration resource that involved former students, I called to find out that their lives had been turned upside down after a really brutal home invasion with multiple knife stabbings that has left Burgen with no sensation from the waist down and Chantelle beaten black and blue. When I was unable to donate to an international campaign that had already been set up for them, I set up one here but it seems to have hit a big pause. So I asked Chantelle to write a guest post in hopes of re-energizing this campaign. While they are in great need of financial assistance they are just as needing of the support that has come from kindness and comments. Here is the Go Fund Me campaign link http://bit.ly/HomeInvasionHELP followed by their guest post and images of them and their work. I really hope you can help and please share this with your friends.
KidLit illustrators Chantelle and Burgen put the pieces of their lives back together - with a little help from their friends!

When Burgen and I were attacked 2 months ago, I was sure it was the end. When the assailant held the knife to my throat, I thought it was over. When they stabbed him, when they beat me, when Burgen dragged himself up the stairs and I'd called for help and he lay with his head in my lap, bleeding out on the floor, unable to move or feel his legs, I was convinced that we were absolutely finished - there'd be no coming back from this dark night. We had no medical aid, no savings, no hope. We had no idea what a wave of kindness, support, help and encouragement we were about to receive!
Minutes after the attack, neighbours rushed to our aid. In the hours and days that followed, a steady steam of helpers turned up - cleaning up the devastation of our home, repairing broken doors and windows, offering refuge, comfort and care. From our little rural community, people rushed to help us - bringing food for our farm animals, messaging their love and support, donating money for medical and living expenses. Within a week, colleagues and contacts within the worldwide KidLit community were also responding - setting up GoFundMe relief accounts, messaging, calling, sending their concern and care from all corners of the globe. We have been so awed, humbled and amazed at the incredible LOVE we've received from so many people - it really is what's pulled us through the darkest of those nights and continues to keep us hoping, trying and believing in brighter days to come. Thank you all so very, very much!
To our beloved Fairy Godmother, the amazing Mira Reisberg - thank you for everything you've done for us and for all you continue to do.

After taking part in Kathy Temean's Illustrator Saturday feature a few years back, we became regular readers of Kathy's blog - a great resource for writers and illustrators of children's books. We saw Mira's Children's Book Academy e-course and signed up, little knowing how this would change the course of our lives. We met and made friends with several key people during that course - SuperWoman and publisher Callie Metler-Smith of Clear Fork Publishing and debut author Sandra Sutter (famed for finding silver linings!) along with many other writers and illustrators with whom we are still in contact several years down the line. Mira contacted us to illustrate the Real Farmer in the Dell which we very joyfully did. I'm delighted to tell you that this book, published by Clear Fork/Spork in March 2019 (author Sandra Sutter, Art Director Mira Reisberg) has gone on to win a gold Reader's Favourite award in October 2019 and that we are also working on our second book with 'the dream Team' (Mira, Sandra, Callie and ourselves). The moment Mira heard of our predicament - having contacted us to be part of her Picture Book Palooza (an amazing free online course that she runs regularly) - she leapt to our aid. That's the kind of person she is and we count ourselves lucky to call her our friend!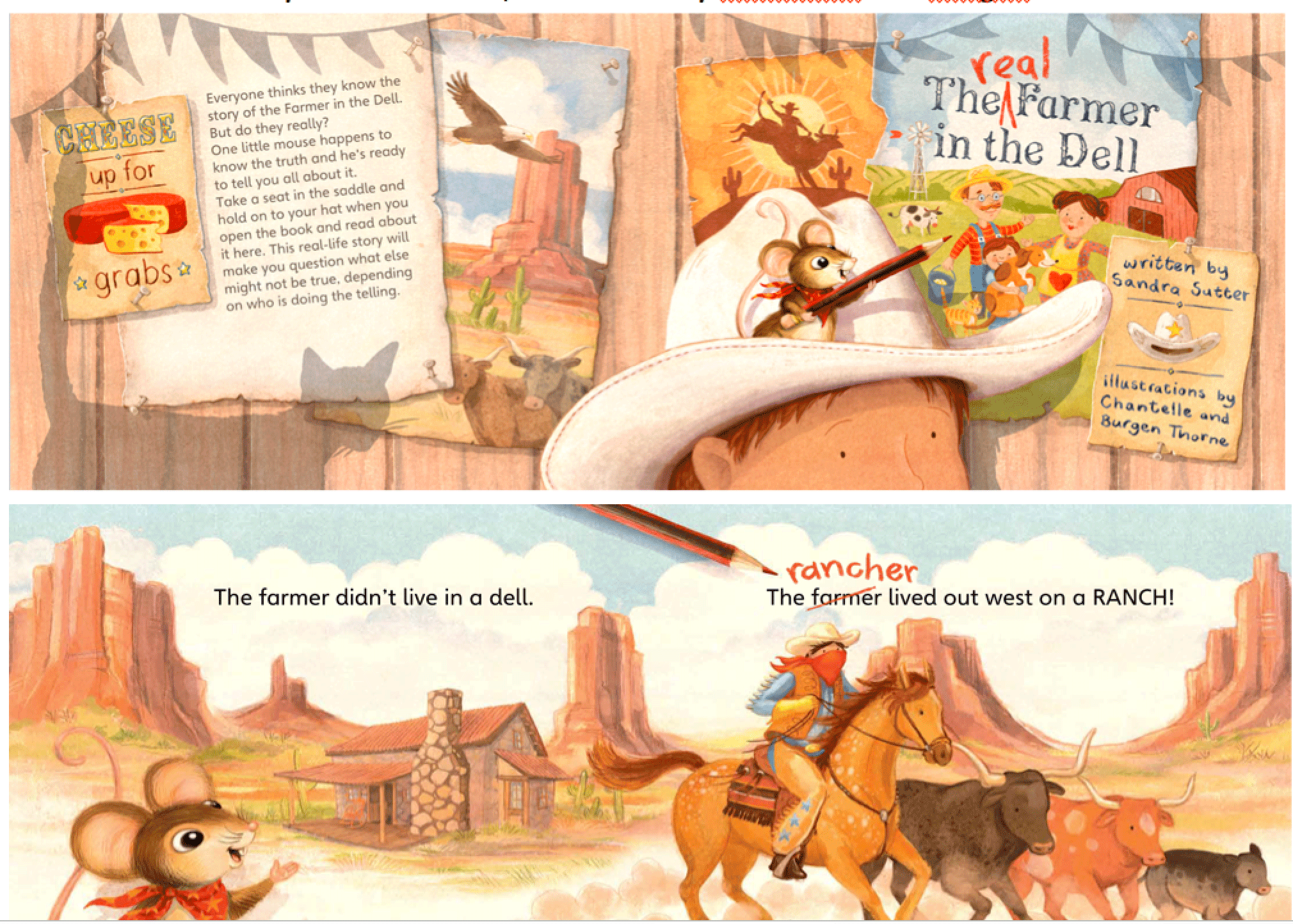 Now 2 months on since the attack, we are still trying to put back the pieces of our shattered lives. Thanks to the help of many, many people, we have secured our home with burglar bars, slam-lock security gates and a monster electric fence. Burgen has received free help from physiotherapists, counsellors and an anonymous benefactor sponsored him to be in a high care medical facility to kick-start his recovery. Thanks to all of those wonderful people, he was able to make progress and once he regained some movement due to muscle memory in his legs he went from wheelchair to walker to crutches to a single walking stick - truly a miracle!!


We are both back home and trying to settle into work again - thanks to everyone who helped us keep going with donations while we have been unable to earn for the last 2 months. Things are never going to be what they were, but because of the huge support, love, care and concern of those around us they might just be even better. ~ Chantelle.
Mira here again. I love how Chantelle has focused on so many positives rather than going into the nightmare that she Burgen are still going though from dealing with both the injuries and PTSD from this attack. I hope you can get a glimpse of why I treasure these two special kidlit people. If you can help them on their road to recovery by donating and leaving a kind message, please click this link right here! I'm sure there's masses of good karma involved. :)
Sending much love, gratitude, and good wishes - Mira xoxox
PS Here's a pic of Burgen and Chantelle in easier times showing more of their beautiful spirits.