Find out about: 2 Magical Books - Zombies Don't Eat Veggies and the Real Farmer in the Dell • Help for injured illustrators • FREE illustration course

As you've most likely gathered by now, I love my students very much. Here are two books from 5 extraordinary creatives who I've been fortunate enough to work with and watch blossom. Do try and make time to watch these short videos as there's lots to learn from them. First uP is Zombies Don't Eat Veggies, which is so very, very smart on so many levels.
The 2nd video is a short review of the Real Farmer in the Dell illustrated by beautiful South African husband and wife team Chantelle & Burgen Thorne who were badly injured recently in a home invasion. I created a fundraiser here http://bit.ly/HomeInvasionHELP and my fingers are crossed that you can contribute as they have no health insurance and really need our assistance. Once you learn more about them, you'll love them like I do. Same with Sandra Sutter and Jorge and Megan!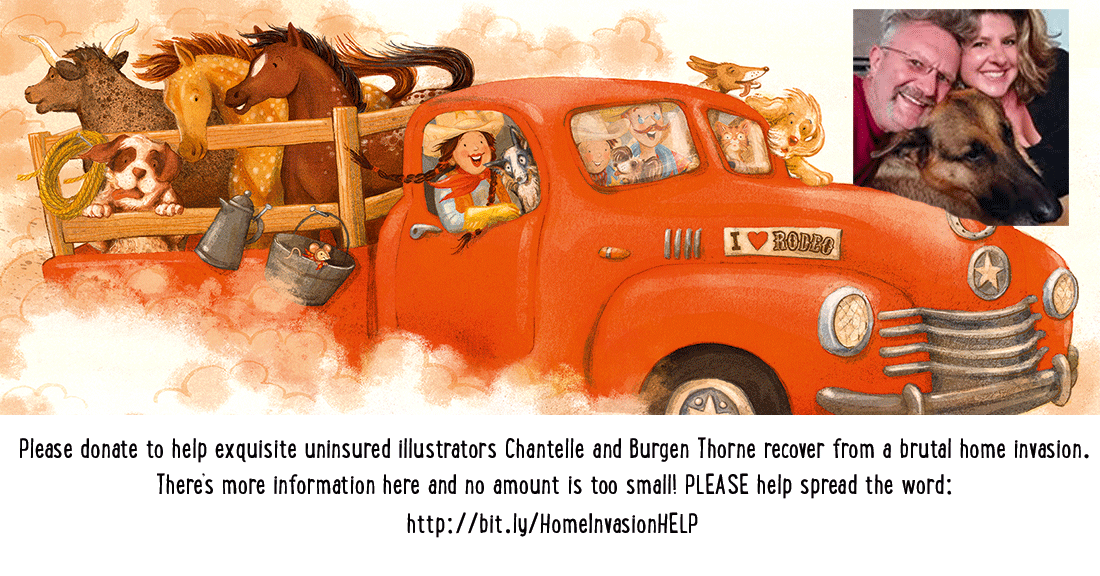 Oooh and I nearly forgot to invite you to our FREE illustration course this Thursday - Sunday Oct 10-13 - The Picture Palooza. Here's the link to join us: http://bit.ly/CBAFreeCourse19 Chantelle will be joining and if we are lucky Burgen will too. My fingers are crossed again, that maybe Jorge and Megan can join as well. They shared about their writing Process in our writing oriented Palooza and were fabulous!
That's it for now. I hope you enjoyed these videos and can join us in the Palooza. xox ~ Mira