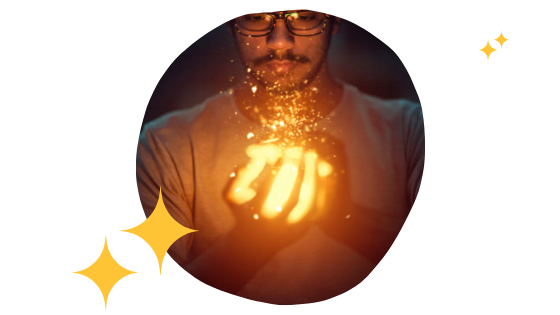 They say imitation is the best form of flattery, and nowhere is that truer than in the world of magic. Many of the best magicians have built their entire careers around the performing material created and perfected by magicians who came before them. Still, I wouldn't dare don a dragon suit and attempt to perform like Piff the Magic Dragon or affect a thick accent and pretend to be the next Tony Slydini. The best performances are those that are authentic, where the performer can just be themselves.
That's an important lesson that we writers can share with a generation of readers who, more then ever, are bombarded with obstacles to being themselves. This month let's take a look at two magical books that teach (without preaching) the virtues of just being yourself.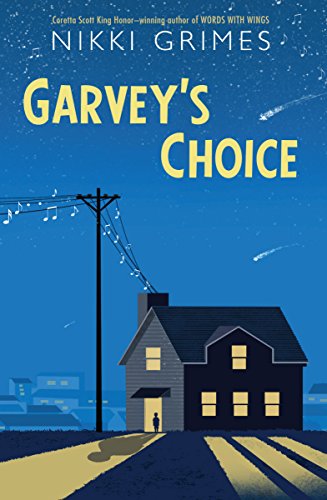 In last month's blog, you may have noticed that I called out Nikki Grimes' novel in verse Garvey's Choice. It's been one of my favorites for a while, and for good reason. Grimes' award-winning novel tells the story of Garvey, a young boy who doesn't seem to fit in anywhere. At home, he's a disappointment to his father, who wishes he was more athletic. At school, the ugly whispers about his weight follow him from class to class and cut a little deeper each day. With all the talk of who and what Garvey should be, he's not even sure who he is. Until he finds chorus.
Singing in chorus, Garvey finds his voice and himself. The only question is whether this Garvey, the tenor with the shining pipes, will be any more acceptable at home and at school. With Grimes' typical engaging narrative style, "Garvey's Choice" is written using an ancient Japanese poetry form known as Tanka. Using a five-line style, Tanka is equal parts enjoyable and challenging to write. Like Haiku, Tanka also has a line by line syllable count. This gives Grimes' poems a rhythmic style and Garvey's Choice reads and sounds like music. This book should be required reading for all authors, whether they write in verse or not.
It's never too early to learn to be yourself. There are many picture books that encourage self-confidence and self-esteem, but one of the best is a new book, Ball and Balloon. Written by Rob Sanders and illustrated by Helen Yoon, Ball and Balloon is about (you guessed it!) a ball and a balloon. When we first meet our characters. Ball sits on an empty playground as Balloon soars high above. No matter how hard Ball tries, he can't fly, roll, or bounce. Balloon is unimpressed. Ball is forced to sit until, after a while, the playground fills with children and Ball finds his purpose.
Sander's captivating book is a clear reminder that we all have a place in this world, and we are each enough. This is a message that he conveys without being preachy, with a simple, and engaging tale of a Ball and a Balloon. This is book that everyone should have on their shelf.

Well that's all for this week. While you're writing, remember to be yourself, and have a magical month.