Lately I've been venturing to my local library to escape the L.A. summer heat and have a little quiet time to myself while my parents visit to watch my new baby. This time, I didn't have a theme in mind, but wanted to wander the picture book shelves and see which ones called out to me. It's no surprise the ones that did were all unique picture books by author illustrators!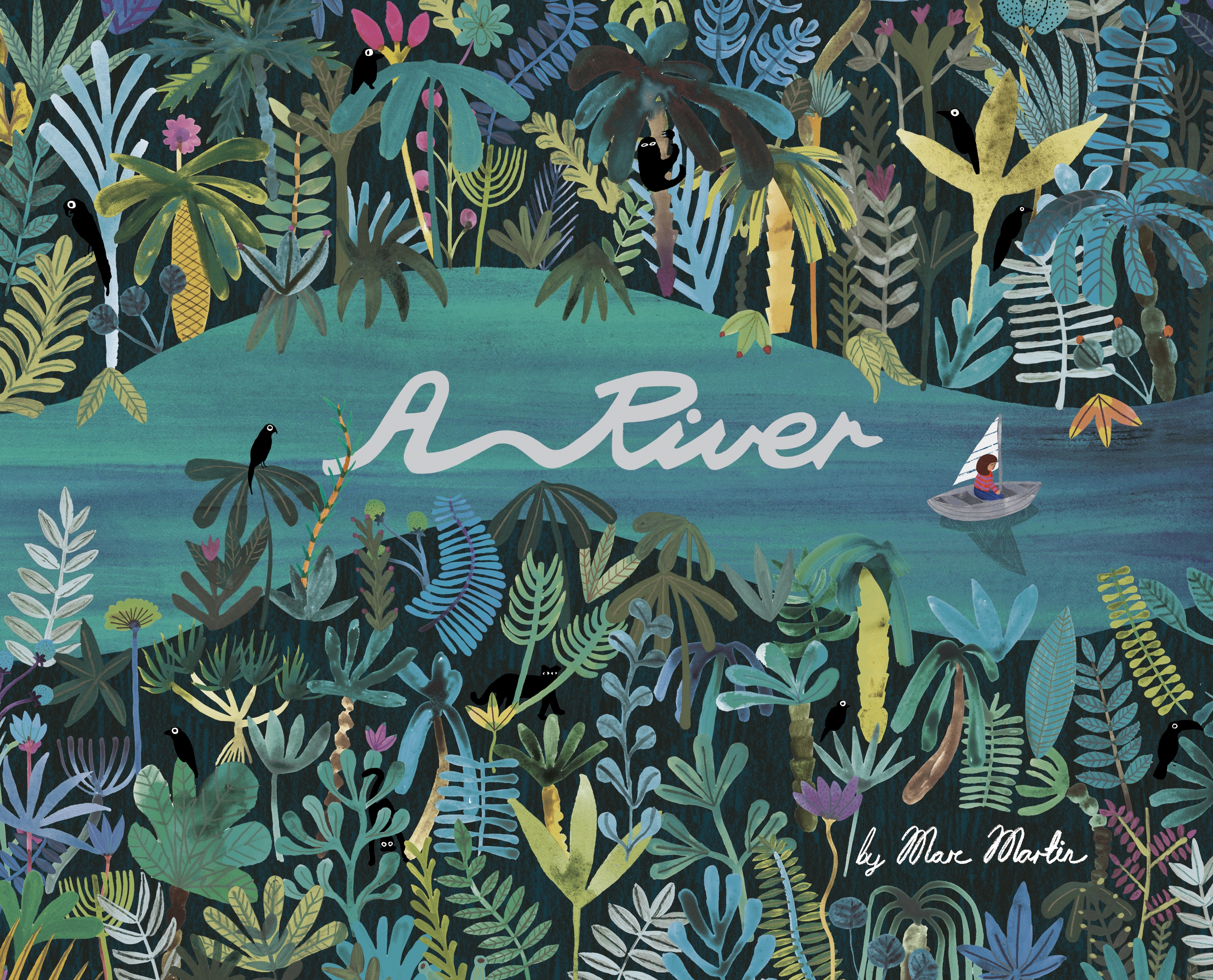 The first two eye-catching picture books are from one of my favorite publishing houses, Chronicle Books. A River by Marc Martin is a beautifully illustrated picture book jam-packed with exquisite details of a journey down a river from the bustling city through jungle foliage, dazzling schools of fish, and back again. The illustrations, created in watercolor, gouache, pencil and digital collage give the reader a true feast for the eyes.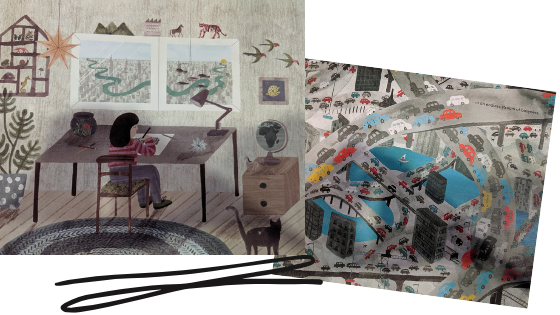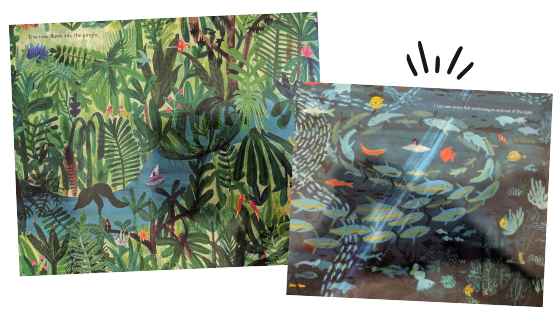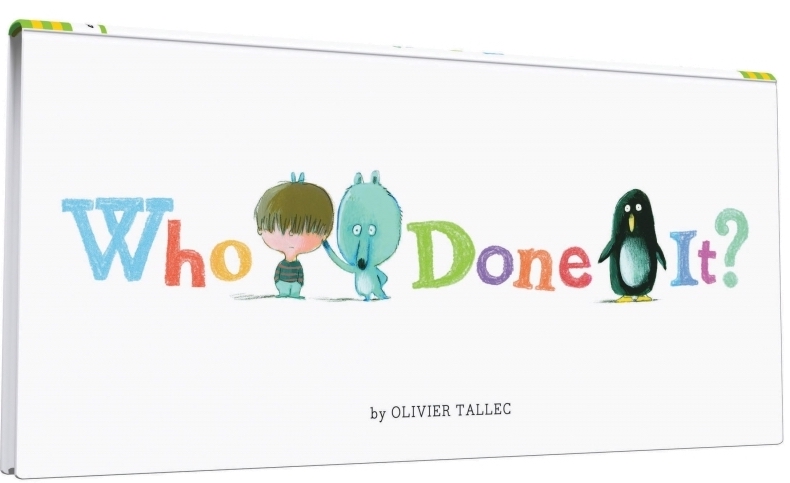 Who Done It? By Olivier Tallec is a fun picture book for little ones honing in on their observation skills. This entertaining book, originally printed in France as Quoi quoi qui?, is a hilarious investigation game giving readers a chance to look for "Who's playing a prank?" and "Who's trying to scare you?" This unique picture book in horizontal format and quirky characters will keep readers coming back for more of the fun!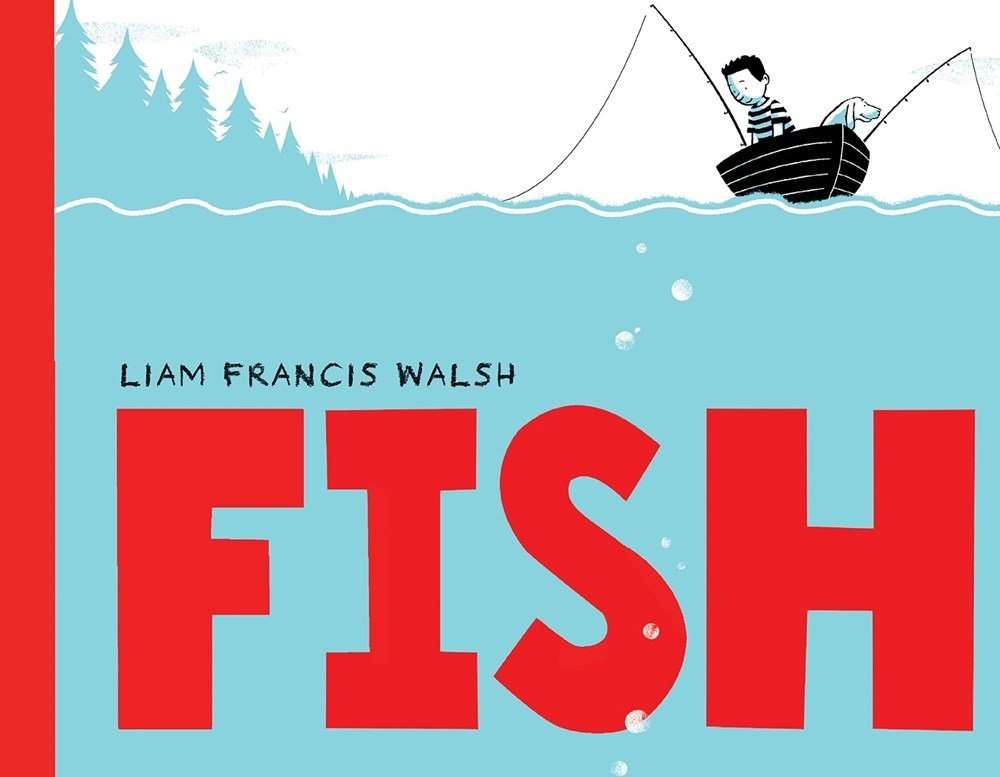 Fish by Liam Francis Walsh is the final book on my list for this month. This book by Roaring Brook Press is written and illustrated by Walsh, a popular New Yorker cartoonist. In it, a boy and his dog go on an adventure to catch the letters of the word fish. The illustrations created in pen and watercolor on paper not only capture the action of the chase between the boy and his canine friend, but the book also has a very fun and unexpected ending.
Have you found any unexpectedly entertaining picture books on your last trip to the library or bookstore? I'd love to hear about them your most recent summer finds!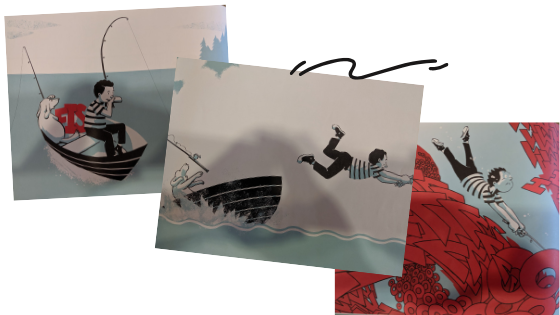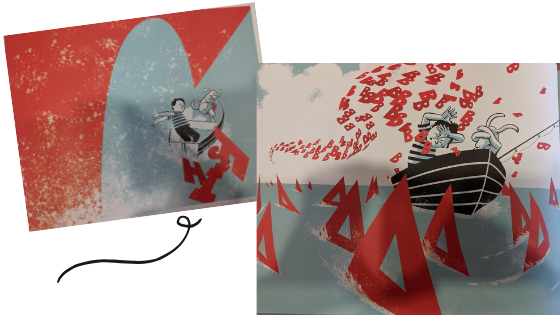 ---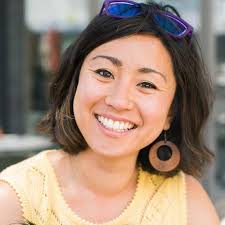 Sarah Momo Romero is a Japanese Peruvian American artist, a graphic designer by day and children's book author and illustrator by night. She's loved drawing and painting since she was a chiquita and now crafts stories of adventure and wondrous creatures. Sarah is an active SCBWI member who draws inspiration from her life in sunny Los Angeles with her husband/creative partner and dog/infamous escape artist, Peanut. Her debut picture book, "Wake Up, Little Bat!" is out now through Clear Fork Publishing!
---
You can find more of Sarah's musings and drawings here: www.sarahmomoromero.com
Facebook: Sarah Momo Romero + Instagram: @sarahmomoromero + Twitter: @sarahmomoromero