A couple of weeks ago, I was in the library of my hometown in Torrance, wandering the same children's book aisles I used to spend hours in when I was little. The Katy Geisert library is a big two-story library, with the children's books on the second floor. I always loved going up the huge spiral stairs, looking at the view below, eager to see what new book I would find. This visit brought back those same memories, so for this post, I went directly to the new picture book section to see what I could find. These three books stood out to me, the covers exuding different energy in each one, a different story and tone I wanted to share with all of you.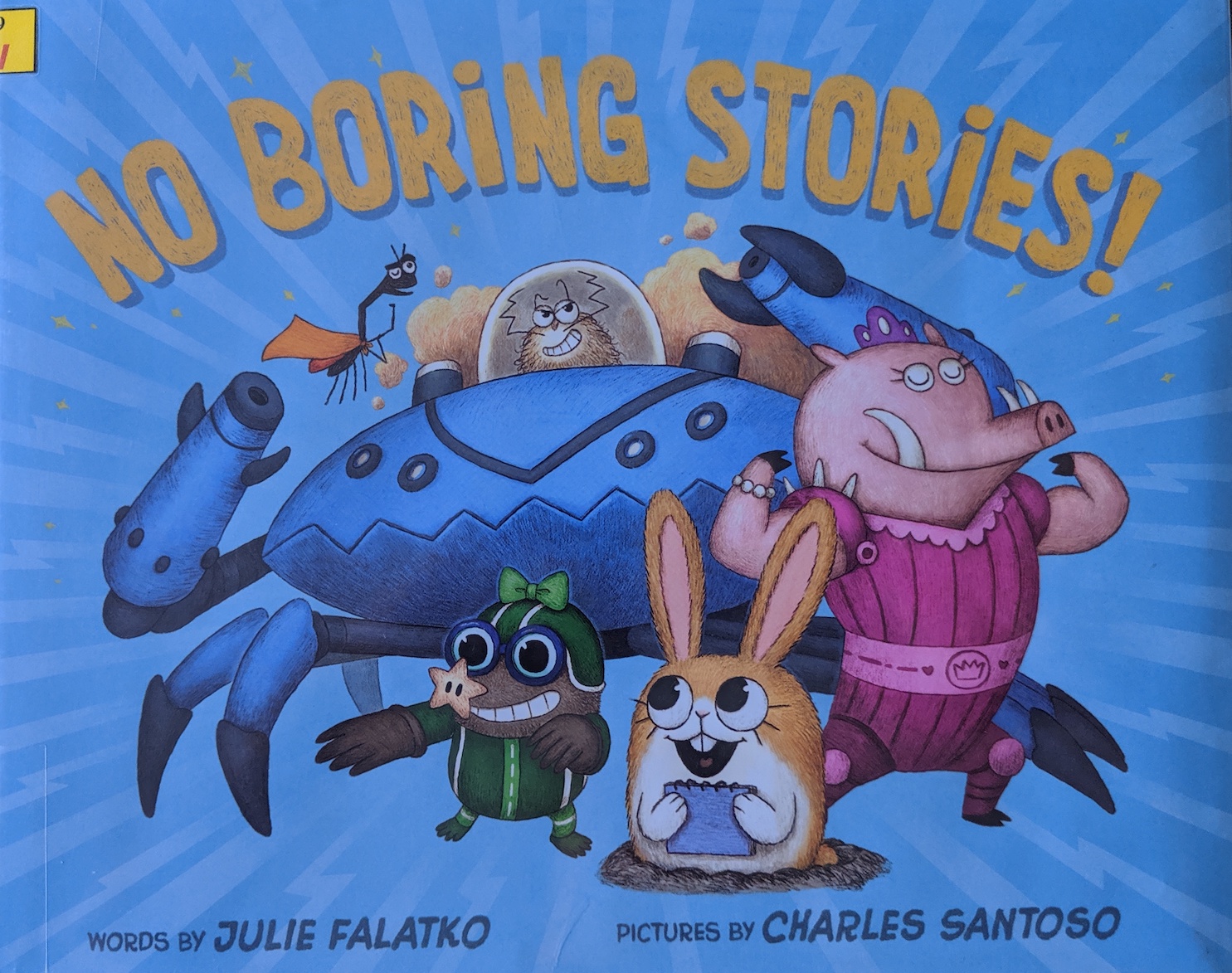 No Boring Stories! with words by Julie Falatko and pictures by Charles Santoso stood out to me first. The fun, wide-eyed array of characters set on a background of blue lightning bolts immediately made me want to pick it up and open it. I found this story to be particularly entertaining, with a cute and determined little bunny wanting to join other animal writers in the International Society for Writers of Odd and Weird. The characters are hilarious, with their spunk and imaginative details for writing a story. The picture book written all in spoken bubbles, gives each character a unique voice and the story a quick pace with lots of action. Young readers will delight in the unique set of characters, especially the giraffe-necked weevil. And writers of all ages will laugh at the writing and collaborative process of this misfit group of writers.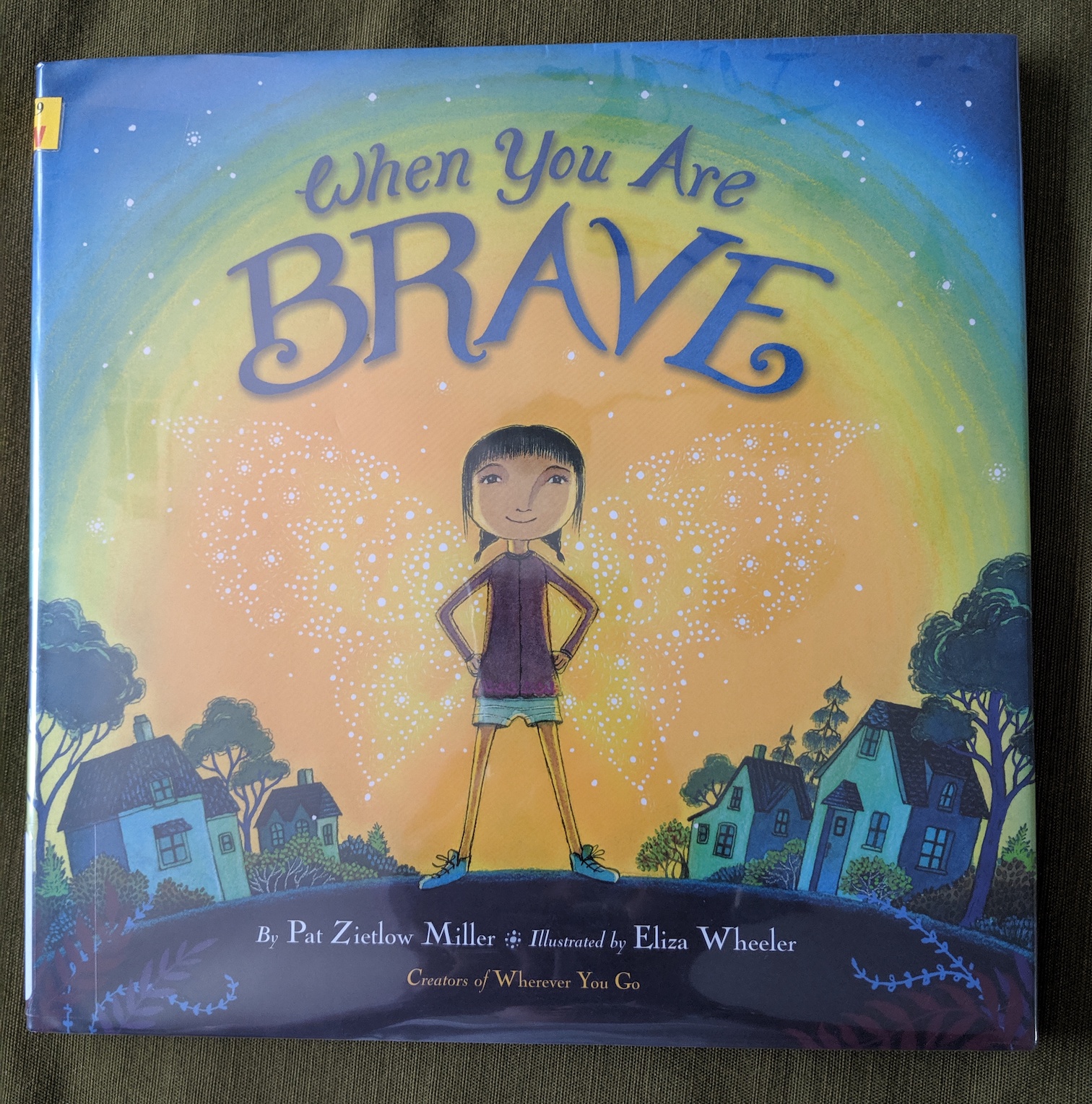 When You Are Brave by Pat Zietlow Miller, illustrated by Eliza Wheeler (the creators of Wherever You Go), brought back memories of being the new girl in school. The story, featuring a little girl moving to a new home, begins with illustrations in a dark blue tone, touching upon the sadness and anxiety of leaving the familiar behind for something new. The illustrations in this book transition the mood and feelings of being scared and the unknown to beautifully brightening up as the girl's bravery to embrace the new increases.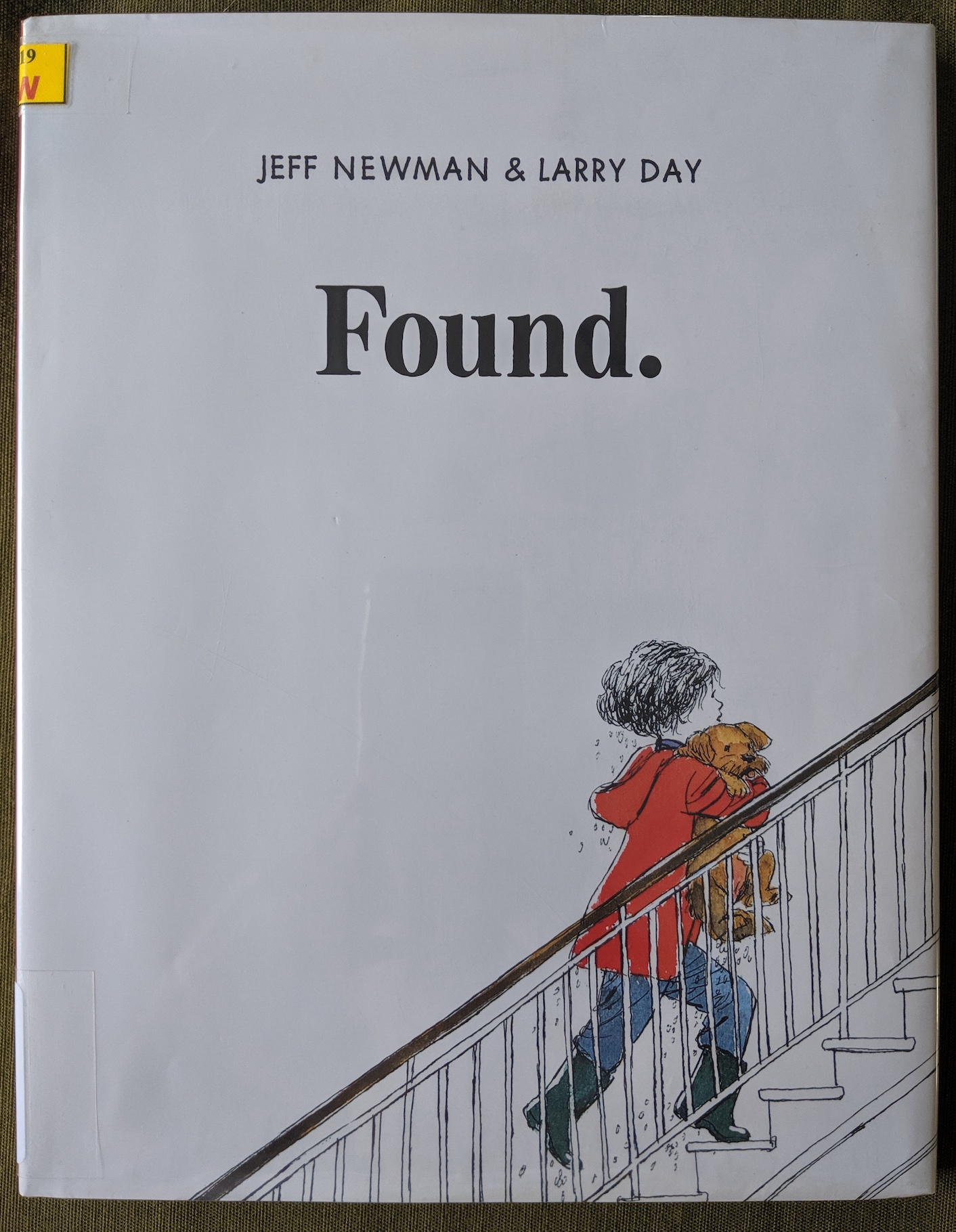 Found by Jeff Newman and Larry Day is a wordless picture book full of emotion and heart. The illustrations for this book are line drawing, with spots of color and just enough detail to bring attention to the subtleties of the story. As a dog lover, I was really drawn to the little moments of love between the little girl and her new puppy friend, especially the late nights when the puppy asks to be invited up to the bed. The subtle shifts of watercolor shading beautifully depict the different times of day as well as the emotions behind finding and losing a new friend.
I hope you all get a chance to escape the summer heat and wander the aisles of your favorite library to find gems like these just as I did. Have you found any special summer reads full of a certain special mood or energy? I'd love to hear about it!
---
Sarah Momo Romero is a Japanese Peruvian American artist, a graphic designer by day and children's book author and illustrator by night. She's loved drawing and painting since she was a chiquita and now crafts stories of adventure and wondrous creatures. Sarah is an active SCBWI member who draws inspiration from her life in sunny Los Angeles with her husband/creative partner and dog/infamous escape artist, Peanut. Her debut picture book, "Wake Up, Little Bat!" is out now through Clear Fork Publishing!
---
You can find more of Sarah's musings and drawings here:
www.sarahmomoromero.com
Facebook: Sarah Momo Romero + Instagram: @sarahmomoromero + Twitter: @sarahmomoromero